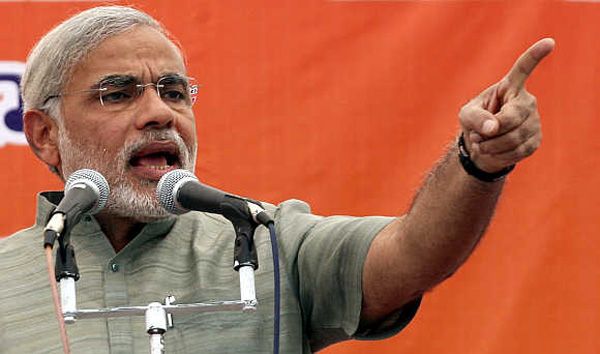 Prime Minister Narendra Modi on Saturday condemned the horrific attacks in Paris where over 120 are feared dead, as 'anguishing and dreadful' and said he is with the people of France in this tragic hour.
"News from Paris is anguishing & dreadful. Prayers with families of the deceased. We are united with people of France in this tragic hour," Prime Minister Modi tweeted.
The nation was left in mourning and the world in unbelievable shock as scores were killed in the coordinated attacks late on Friday.
The deadly attack reportedly began in the French capital at a soccer stadium where a match was underway as explosions set off. Simultaneously, terrorists armed with AK-47s and bombs strapped to them began attacking in different sites throughout the city.
A bloodbath was reported from the Bataclan concert hall where more than 100 were killed as terrorists opened fire for 15 minutes and even shot hostages at point blank range.
Later, SWAT units stormed the concert hall and around three terrorists were reportedly neutralised, ending the siege.
According to reports, the attack sites are Bataclan concert venue, Le Carillon, Le Petit Cambodge, 20 rue Alibert, La Belle Equipe, Near Stade de France and reports of gunfire at least from one other site.
French President Francois Hollande sent out a strong message in a televised address to the grief and horror struck nation, asking them to stay united and swore the assailants responsible will face the consequences.
"As I speak, terrorist attacks of unprecedented proportions are underway in the Paris area. There are dozens killed, there are many injured. It is a horror. Faced with terror, France must be strong, it must be great and the state authorities must be firm. We will be. What the terrorists want is to scare us and fill us with dread. There is indeed reason to be afraid. There is dread, but in the face of this dread, there is a nation that knows how to defend itself, that knows how to mobilise its forces and, once again, will defeat the terrorists," the President said.
He also declared a state of emergency and ordered the borders to be closed while rallying military reinforcements.
-ANI