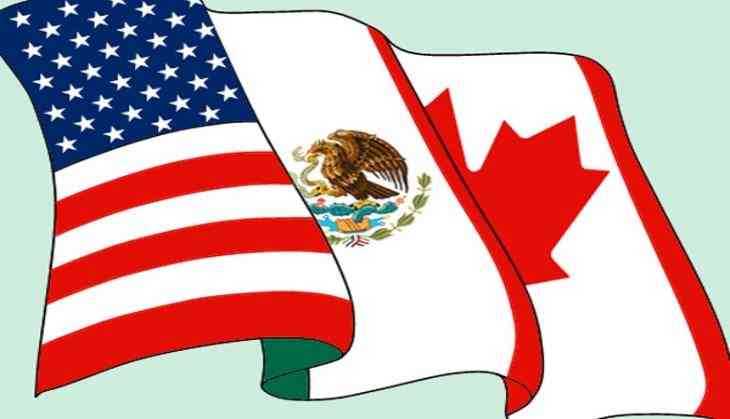 The North American Free Trade Agreement (NAFTA) are in soup as probably for the first time the United States and Canada have publicly locked horns.
Canadian Foreign Affairs Minister Chrystia Freeland blasted the U.S. for the first time on Tuesday while U.S. Trade Representative Robert Lighthizer lambasted Canada and Mexico.
Top trade officials from the three nations were openly critical of each other's positions, acknowledging in a joint statement that "new proposals had created significant conceptual gaps" between them, reports the Los Angeles Times.
"The agreement has become very lopsided and needs to be rebalanced," Lighthizer said, while reading a statement after the close of seven emotionally fraught days of meetings in Arlington, Va.
"Frankly, I am surprised and disappointed by the resistance to change from our negotiating partners," the Los Angeles Times quoted Lighthizer as saying.
Freeland denounced the U.S. for "an approach that seeks to undermine NAFTA rather than modernize it", warning that the "unconventional" proposals from President Donald Trump's administration would "turn back the clock" and put tens of thousands of jobs at risk, reports The Star.
However, the three parties agreed to take about a month off and resume talks Nov. 17 in Mexico for what would be the fifth round.
The NAFTA is an agreement signed by Canada, Mexico, and the United States, creating a trilateral trade bloc in North America. The agreement came into force on 1 January 1994. It superseded the Canada-United States Free Trade Agreement between the U.S. and Canada.
The NAFTA has two supplements: the North American Agreement on Environmental Cooperation (NAAEC) and the North American Agreement on Labour Cooperation (NAALC).
-ANI