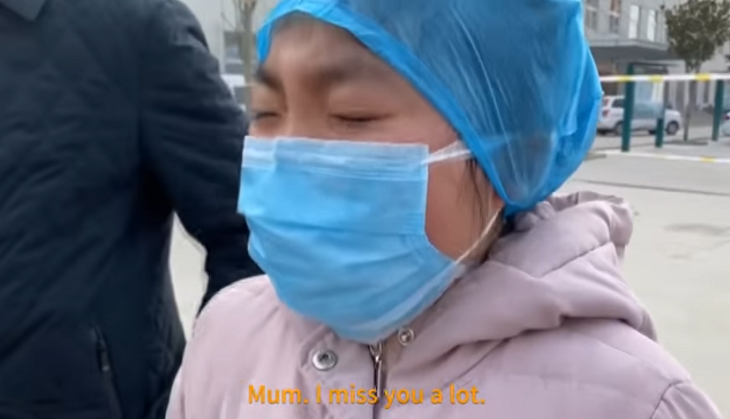 A heartwrenching video has come to light from China where coronavirus has killed over 700 people. In the video, a daughter can be seen crying hard while talking to her mother from a distance and tells her that she is missing her badly.
The video was shared by New China TV, which shows a nurse treating coronavirus patients consoling her daughter who has come to give her food. The mother and daughter also shared ann air hug because they are not allowed to touch each other.
The tears were rolling down on the face of mother-daughter. The girl told her mother that she is missing her. The nurse replied to her daughter, "Mum is fighting monsters. I will be back home once the virus is beaten."
In the video, the mother and daughter opened their arms and embrace a hug from a distance.
See in video:
Later, the girl put the lunch box on the ground and stepped back. Once she moves back, her mother came forward to pick it up. They both said goodbye to each other.
"I will come back to be your company after we win the fight,' the mother promises to her daughter.
Also Read: Coronavirus: Man onboard makes false claim to have coronavirus, forces plane to turn around; know why