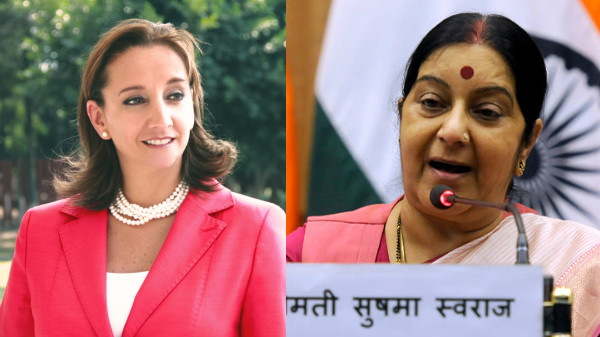 Mexican Foreign Minister, Claudia Ruiz-Massieu Salinas, arrived today in New Delhi on a two-day visit - during which she will hold discussions on various issues with External Affairs Minister Sushma Swaraj.
MEA official spokesperson Vikas Swarup said that the meeting will result in a comprehensive review of the gamut of bilateral relations.
These include political ties, commercial and trade relations, and cooperation in financial, technical and other areas.
Noting that Mexico is Latin America's second-largest economy and its largest trading nation as well as world's 14th largest economy, Swarup said, "It is therefore natural, trade and commerce are one of the main drivers in our bilateral relationship."
He also observed that the current trade between India and Mexico stood at about USD 6.25 billion.
Pointing out that Mexico has one of the world's largest hydrocarbon reserves, ranking among the top 10 oil-producing countries, the Spokesperson said Mexico also has the world's fourth-largest shale oil reserves.
"India is the third largest importer of crude oil from Mexico. Hence, energy ties are also expected to be discussed during this visit," he added.
With PTI and ANI inputs