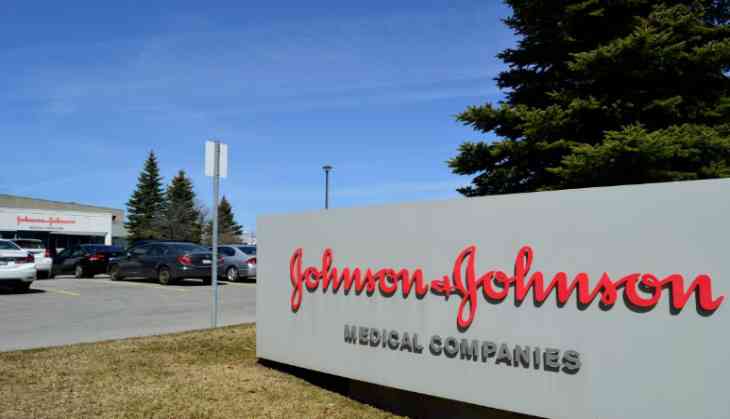 United States based drug firm Johnson and Johnson has been asked to pay $8 billion in punitive damage to a man over allegations the he was not cautioned that an anti-psychotic drug could cause breast enlargement.
Nicholas Murray, 26, whose case was one of thousands pending in the state, was awarded by the Philadelphia judge.
His lawyer claimed that Johnson and Johnson's subordinate Janssen places profit over patients in marketing the drug Risperdal.
The drug firm will appeal the decision, which it termed as grossly disproportionate.
Professor Carl Tobias of the University of Richmond School of Law stated that he anticipated the huge damages award to be lessened on request.
"A jury, if it's outrageous enough conduct, will award a big number and let the lawyers and judges work it out," he said.
AlsoRead: Karnataka: IT department raids Congress' G Parameshwara, recovers 4.25 crore cash
Professor Tobias further stated that courts ruling could mean the drug firm faces more huge damages award in other Risperdal cases.
"The kind of evidence in this trial may persuade another jury or judge to do something similar," he said.
The drug firm is facing a spate of run down in the US for reportedly not being able to warn of Risperdal's side effects.
The US based firm is also going through court trials over vaginal mesh implants and powder allegedly contaminated with asbestos. Those matters are add ons to an ongoing trial over it role in the US opioid addication plight.
Previously J&J was asked to pay $572 million after a jury in Oklahoma decided that the firm played a part in an opioid epidemic in the state by running a false and dangerious campaign. The company stated it will oppose.
Not long ago, the firm agreed a settlement of $20.4 million with two countries in Ohio before the trial on opioid setback, slated to happen later this month.
AlsoRead: Maharashtra: 35-year-old Russian national accuses police officer of rape
In his legal contest, Mr Murray stated that he started developing breast after his doctor gave him the drug in 2003 when they found out that he was suffering from Autism Spectrum disorder.
Risperdal is authorized for the treatment of schizophrenia and bipolar disorder, but doctors can legally recommend medicine for conditions the see fit.
The firm stated that it is sure that the verdict will be reversed, and stated that the court didn't allow their legal team to present key evidence pertaining to the matter.
The court in 2015 awarded Mr Murray $1.75m after finding out the company failed to warn its customers of the side effects.
A state pleads court sustain the ruling in last year, but lessened it to $680,000