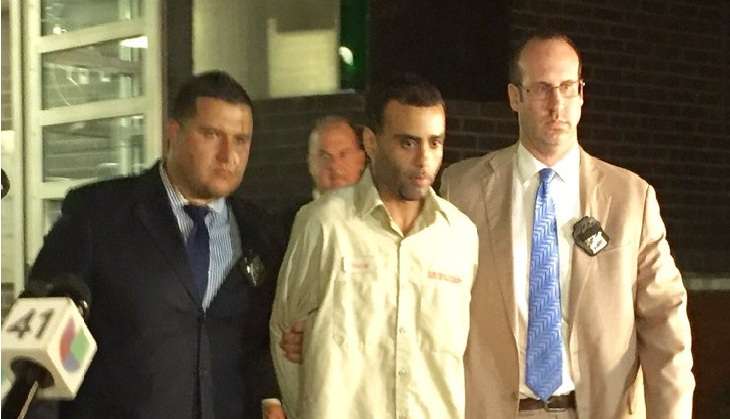 Late on 15 August, 35-year-old Oscal Morel was arrested on charges of allegedly shooting an Imam of the New York City mosque, and his assistant, on 12 August. Morel, a Brooklyn resident, has been charged with second-degree murder and criminal possession of a weapon, police officials said.
A surveillance video that captured the aftermath of the attack that was unleashed on the Imam and his assistant on their way out from the mosque during the weekend helped the police track down Morel, after clothes similar to those the gunman was wearing in the video were retrieved from his residence. A revolver was also found as the police combed his apartment.
The surveillance video captures Morel fleeing the scene of the attack in a black GMC Trailblazer just after Imam Maulana Alauddin Akonjee and Thara Uddin were shot, Robert Boyce, the New York Police Department's chief of detectives reportedly said.
The surveillance video captured a car striking down a cyclist within minutes of the attack. A car bearing the same description was tracked down to Brooklyn, leading the police to Morel. He was arrested late on Sunday night after he intentionally rammed his car into an unmarked police cruiser that was attempting to block him in.
Morel's arrest came within hours of the funeral service for the deceased, where over 1,000 people gathered in solidarity. The congregation, amidst praises for the Imam and his assistant, also chanted "Justice!", and voiced their concerns that the victims had been targeted for their religion.
The city's Mayor Bill de Blasio, offered his condolences to those gathered, saying the entire city was "mourning with you", said an Associated Press report. While the authorities have not released a motive for the killings, the police are not writing off the possibility of it being a hate crime.
The Bangladeshi Muslim community in Queens and Brooklyn has also reportedly claimed harassment in the recent past, from people who shouted anti-Muslim epithets.