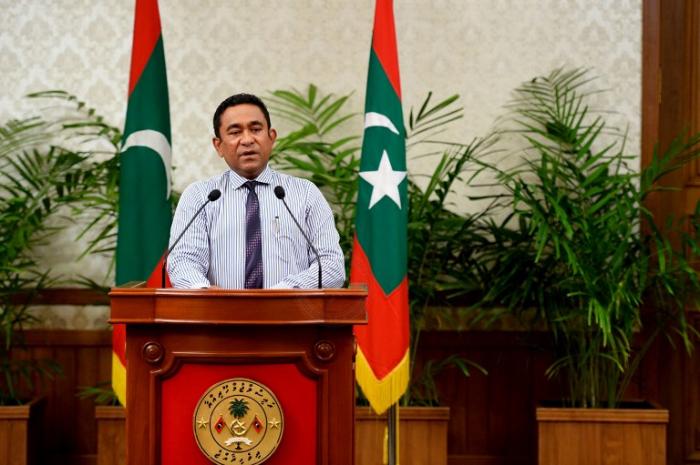 President Yameen Abdul Gayoom of Maldives on Thursday declared a state of emergency that will curtail rights of citizens for a period of 30 days. Official sources said the declaration of a state of emergency meant several provisions of the constitution would be suspended.
This would prevent lawmakers from impeaching the president and make it easier for authorities to detain people, they said.
The move came two days ahead of a planned protest by the main opposition Maldivian Democratic Party (MDP), whose leader Mohamed Nasheed is in jail after a widely criticised conviction under anti-terror laws.
"President Yameen has declared (a) state of emergency to ensure the safety and security of every citizen," his spokesman Muaz Ali tweeted.
The MDP rally in the capital Male is aimed at pressuring Yameen to release Nasheed, whose incarceration has been severely criticised by the UN and international rights groups.
This comes after weapons and explosive devices meant to target the president were discovered.
-- With AFP/PTI inputs