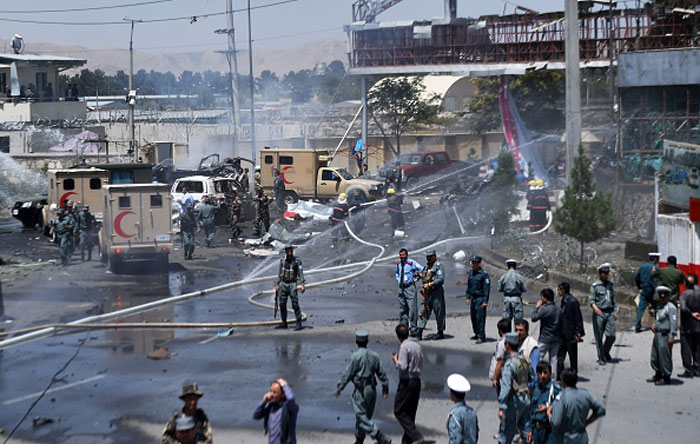 Police in Afghanistan say a suicide bomber has attacked the first checkpoint near the entrance to the Kabul airport. A car bomb had exploded near the entrance. "The explosion occurred at the first checkpoint of Kabul airport," said deputy Kabul police chief Sayed Gul Agha Rouhani." Many casualties are feared.
This comes days after a series of suicide attacks in Afghanistan rocked the capital, killing dozens and injuring hundreds.
Security officials have confirmed that the attack was aimed at two armored cars outside the airport. At the moment, it isn't clear who was in the vehicles.
Ambulances were rushed to the area and could be seen removing bodies.
No group has claimed responsibility yet.