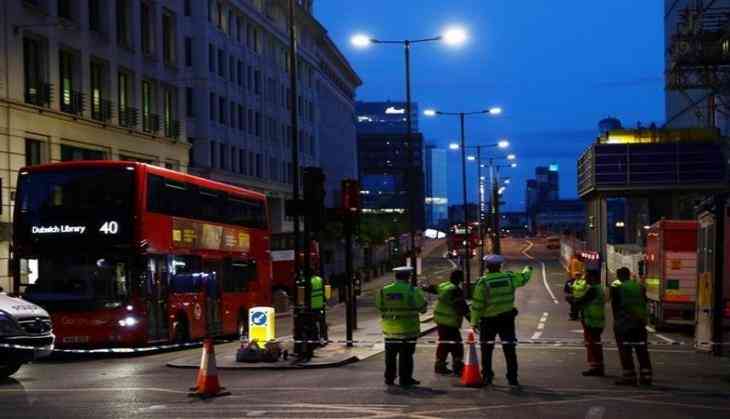 Intensifying the search operations to find the links of Terror Network, London Metropolitan Police has conducted fresh raids in Newham and Barking in London.
Scotland Yard Police has declined to reveal any details or information concerning the London terror attack, taking a lesson from the last month's Manchester bombing, when the every minor details of the explosives used and the information related to the bomber along with photographs were leaked to the media, which had obstructed the investigation process.
The death toll has risen to seven in London Bridge terror attack in which three attackers were shot and killed by police.
This time the investigative agency is keeping information about the identity of the three attackers and the details under wraps. About 12 people have been arrested at multiple addresses in Barking, east London on Sunday following a series of armed raids by British counter terrorism police, CNN reported.
London Metropolitan Police Tweeted that officers from the Counter Terrorism Command investigating the London Bridge terror attack entered two further addresses - one in Newham and another in Barking in London and carried out search operations.
"This is a fast-moving investigation and we have significant resources deployed both to the investigation and to the visible patrols that people will be seeing as they wake up this morning. We will have increased patrols in many areas by the police, and these will as you would expect include armed officers," Cressida Dick, Metropolitan Police Commissioner, said in a statement.
"Our priority now is to work with our colleagues in the National Counter Terrorism Policing Network and also with the intelligence agencies and other security services to establish more details about the individuals who carried out the attack and the background to it," Dick added.
ISIS has claimed responsibility for the attack on Sunday night, although they provided no evidence for their involvement or details for the attack.
-ANI