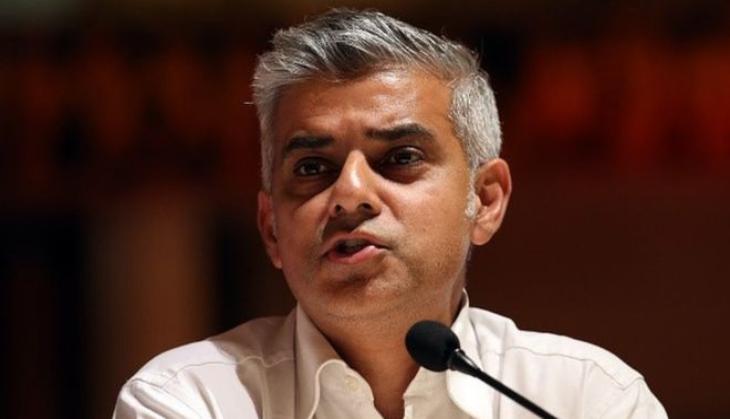 If everything falls in place for Sadiq Aman Khan, London will become the first Western capital with a Muslim mayor.
Khan, a lawyer, an opposition Labour lawmaker and the son of a Pakistani immigrant bus driver, has a 12 or 14-point lead over Zac Goldsmith, his multimillionaire rival from Prime Minister David Cameron's Conservative party, according to two polls published ahead of the 5 May vote.
Targeted for being a Muslim?
There have been reports alleging that Prime Minister David Cameron and his party were running "a purely racist campaign" against human-rights lawyer and prospective mayor, Khan.
A former Conservative Party candidate for the House of Commons, Shazia Awan, told The Daily that Cameron's party was targeting Khan for being a Muslim - and not for him being from the Labour party - something she termed as being fundamentally wrong.
Awan, who has worked alongside Conservative leaders - including Cameron, William Hague and Margaret Thatcher - said she was heartbroken to see the party stoop to racial division.
Khan is known to have represented what he described as "unsavoury individuals" - some of whom were convicted of terror-related offenses.
This has given fuel to his rivals to attack him in their speeches and writings. In an article published with The Mail, Goldsmithon described the risks of handing over control of Scotland Yard and London's counter-terror command to Khan.
In angry clashes in the House of Commons on 4 May, Cameron accused Labour leader Jeremy Corbyn of failing to tackle the problem and attacked both him and Khan for being sympathetic to Islamic extremists.
Reviving previous comments by Corbyn referring to the Palestinian Islamist Hamas movement and Lebanon's powerful Shiite militia Hezbollah as "friends", Cameron said Labour was a "party that puts extremists over working people".
Corbyn said he did not approve of those groups and hit back by accusing the Conservatives of "systematically smearing" Khan and urging Cameron to tackle racism in his own party, which he suggested was "endemic".
Asked about Cameron's comments, Khan reportedly joked: "He's obsessed with me! The best way to get even is to win".