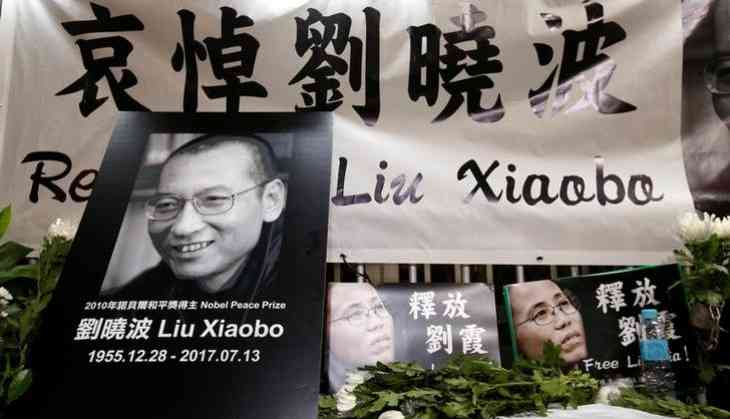 China's most prominent dissident who was awarded the Nobel Peace Prize while locked away has died under guard in a hospital on 14 July. He was 61.
Authorities in the northeastern city of Shenyang confirmed in a short statement that he had died of multiple organ failure.He was diagnosed with late-stage liver cancer in May and was granted medical parole and moved to a hospital in northeastern China, where he was reportedly treated in an isolated ward under armed guard.
News of Liu's death has sparked an immediate outpouring of grief and rage. Liu's peaceful activism and biting criticism of one-party rule meant he had spent almost a quarter of his life behind bars.
Xiaobo kept a vigil on Tiananmen Square in 1989 to protect protesters from encroaching soldiers, promoted a pro-democracy charter that brought him an 11-year prison sentence and was awarded the Nobel Peace Prize of 2010 .
The Chinese intellectual and activist, who championed non-violent resistance as a way of overcoming "forceful tyranny", is the first Nobel peace prize winner to die in custody since German pacifist Carl von Ossietzky, the 1935 recipient, who died after years confined to Nazi concentration camps.
He called Charter 08 that called for an end to China's one-party rule.
World leaders, including the German chancellor, Angela Merkel, and Taiwan's president, Tsai Ing-wen, had urged China to allow the dying dissident to travel overseas to receive medical care that supporters claimed could have prolonged his life. But China refused, prompting criticism that its Communist party's leaders were wilfully and intentionally shortening the dissident's life in order to deny him one last opportunity to denounce their rule, the Guardian reported.
-With ANI inputs.