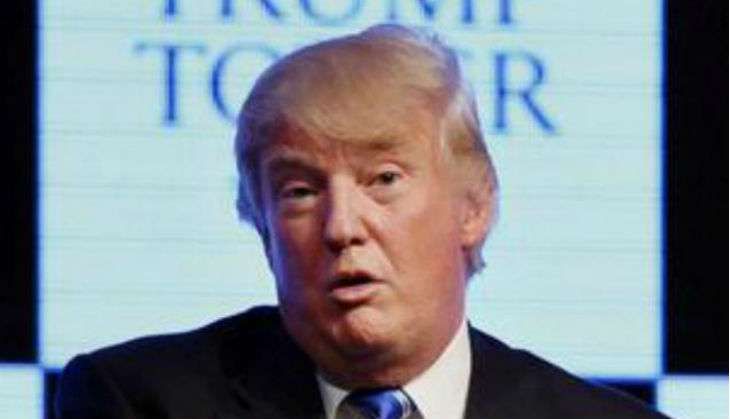 Donald Trump has become the proverbial magnet to sexual misconduct accusations. Last week, the Republican presidential nominee was bombarded with several sexual assault allegations, with some of the women alleging that he sexually assaulted them decades ago.
The republican poll campaign has been hit hard with recent scandals such as the leaked video footage of Trump or women alleging sexual abuse.
It all began last week when a video with Trump using derogatory words for women surfaced. He was also spotted boasting about sexual assault. The video came as a major blow to Trump's campaign with various voices rising against him within the party as well.
Since then, three women have surfaced with information that the businessman had sexually exploited them in their youth.
With only a few days left for polling, these allegations are set to shape Trump's future.
Polling will take place on 8 November.
Also Read:Trump's sexually predatory behaviour is frightening: Michelle Obama
Here's a look at everything that has marred Trump's electoral campaign last week:
- In a 1992 video that emerged on 13 October, Donald Trump was heard saying - about a young girl - that he is going to be dating her in the next 10 years.
- Reportedly, the video shows Trump asking one of young girls in a group if she is "going up the escalator". The girl replies, "yeah" after which the republican Presidential hopefull turns to the camera and says: "I am going to be dating her in 10 years. Can you believe it?"
- According to a New York Times report, two women have accused him of sexual assault.
- Jessica Leeds, 74, accused Trump of groping her on a plane while Rachel Crooks alleged the Republican nominee kissed her outside an elevator in Trump Tower when she was a 22-year-old receptionist in 2005.
- Leeds recalled that Trump had assaulted her when she was traveling in an airplane more than three decades ago. She had sat beside Trump in the first-class cabin of a flight to New York and about 45 minutes after takeoff, Leeds said Trump, whom she had never met before, lifted the armrest and began to touch her. According to Leeds, Trump grabbed her breasts and tried to put his hand up her skirt.
Also Read-US polls 2016: Donald Trump terms sexual assault allegations as absolutely false
"He was like an octopus. His hands were everywhere. It was an assault," Leeds said, adding that she fled to the back of the plane.
- Crooks said she said she encountered Trump outside an elevator in Trump Tower building one morning in 2005. She introduced herself to him and they shook hands but Trump would not let go and began kissing her cheeks. She added that Trump then "kissed me directly on the mouth".
She said it didn't feel like an accident but a violation.
"It was so inappropriate. I was so upset that he thought I was so insignificant that he could do that," Crooks said.
- According to a report in the Palm Beach Post, another woman alleged that the businessman groped her at his Mar-a-Lago resort 13 years ago.
- On 12 October, a federal judge in New York ordered a status conference hearing into a civil lawsuit submitted by a woman who alleged that Republican Presidential nominee Donald Trump raped her in 1994 when she was 13-years-old. The hearing will take place on 16 December in a New York court as ordered by Federal Judge Ronnie Abrams.
- The controversy over Trump's sexist and vulgar comments about forcing women into sex intensified earlier this week when some fresh tapes emerged in which he noted how 'voluptuous' his daughter was.
- He reportedly said that it was "checkout time" once women reach the age of 35 in a series of interviews with US broadcaster Howard Stern. Conversations covering a 17-year period were uncovered by CNN in which Trump made lewd comments about women.
- The first video, filmed in 2005, showed Trump unabashedly bragging about trying to sleep with a married woman and being able to grope women as well.
- In the video, Trump is heard talking about women in vulgar terms during an off-camera banter while a segment for Access Hollywood was being shot. The politician apologised for the remarks after discarding it as "locker room banter".
- With agencies inputs