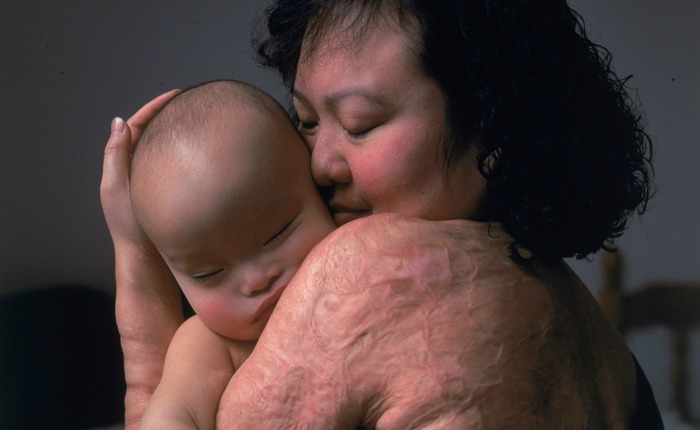 Kim Phuc is famous. You may not know her name, but you've seen her anguished image shared over and over again. Four-year-old Kim's face, twisted in pain and horror, has for the longest time represented the tragedy that was Vietnam war.
El selfie de la niña del napalm: Nick Ut se reunió con Kim Phuc en Madrid 👉 http://t.co/yiFKEkDQTT pic.twitter.com/JfDdiuGJGb

— Foto24 (@Foto24com) October 19, 2015
As the war that raged on from 1954-1975 between North and South Vietnam against the South Vietnam government, and its ally the United States, it was the civilians who burned. Literally. On June 8 1972, Trang Bang village near Ho Chi Minh City (Saigon) was nearly destroyed when napalm - a flammable liquid - was accidentally dropped on civilians by the South Vietnamese soldiers. Nick Ut, a photojournalist from the Associate Press Vietnam captured the now iconic image, which ultimately won him the Pulitzer. Forty three years since the tragedy, Kim is getting treated in Miami for her widespread burns. The 52-year-old, who now lives in Canada with her husband and two sons is getting treated at Miami Dermatology and Laser Institute in Florida. She will be treated over the next eight or nine months for the severe burns on her back, neck and hands.
Kim Phuc--poster girl of USA's Napalm war on Vietnam, has come to LA for surgery, to relieve her burn suffering. pic.twitter.com/JZnJKSPUJF

— Van Dyke Parks (@thevandykeparks) October 26, 2015
Kim Phuc is a living symbol of the Vietnam War. Now, a new chance to heal: laser treatments https://t.co/Z1iPeiy9WK pic.twitter.com/pW1hcnozMR

— Los Angeles Times (@latimes) October 27, 2015