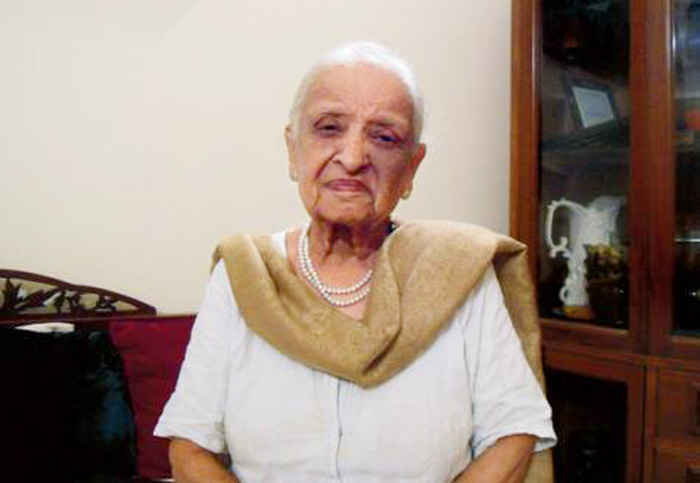 Acclaimed Pakistani playwright Fatima Surayya Bajia passed away in Karachi on 11 February. The 85-year-old Bajia was suffering from throat cancer.
The literary pioneer in Pakistan, Bajia was born in Hyderabad Deccan (now Karnataka) in 1930 in India and moved with her family to Pakistan after partition. She has been celebrated as a distinguished writer, not just in Pakistan, but the region.
Saddened to hear of Fatima Suriya Bajia's death. She made a major contribution to the development of modern drama. May Allah bless her soul

- Imran Khan (@ImranKhanPTI) February 10, 2016
President Mamnoon Hussain and Prime Minister Nawaz Sharif have expressed deep sorrow and grief over the demise of Fatima Suraiyya Bajia.

- Radio Pakistan (@RadioPakistan) February 10, 2016
Bajia is the recipient of several international literary awards for literature and drama. She released her autobiography Aapki Bajia in 2012.
The playwright hails from a family that dabbled with various forms of art. Renowned satirist Anwar Maqsood and poet Zehra Nigah are her siblings. Another sister, Zubaida Tariq is a popular cook.
"After an early divorce, Bajia did not marry again and chose instead to look after her nine siblings," read an obituary in the national media Express Tribune.
Although, never formally schooled, Bajia excelled in Persian, Arabic, Urdu and English literature. She has been credited to have shaped contemporary literature in Pakistan.
Her writing focussed on women, children and most importantly dealt with themes of history and culture.
"She had an edge over her contemporaries through her knack for digging out classic old novels and adapting them for the screen," Pakistani actor Rahat Kazmi told the Express Tribune. "By doing this, she also made sure we Pakistanis remained in touch with our heritage and history," he added.
Her passing is mourned by the literati, readers and artists' community across the region.
Towering names of Urdu literature r leaving quickly. #IntizarHussain, #NidaFazli & #FatimaSurayyaBajia in a span of a week left this world.

- Zeeshan Khattak (@khattak) February 10, 2016
#FatimaSurayyaBajia awarded various awards at home & abroad including #Japan's highest Civil Award #RIP pic.twitter.com/br8dHrg7uT

- Muhammad Umair (@puunjabian) February 10, 2016
RIP #FatimaSurayyaBajia . A legend is no more. Loved the way she talked, wrote and took care of her brothers and sisters

- Javed Aziz Khan (@JavedAzizKhan) February 10, 2016