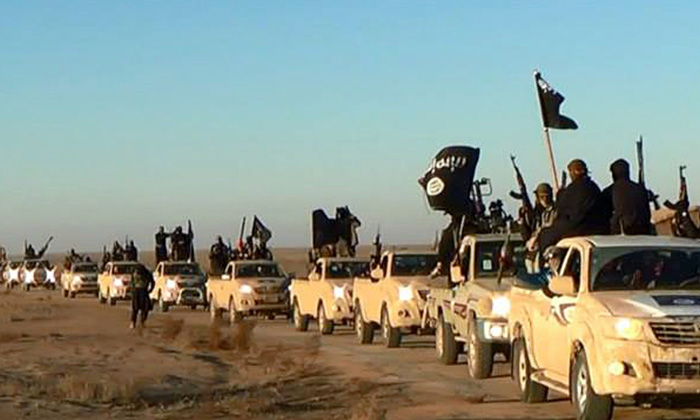 A radio station run by Islamic State in Afghanistan has been reportedly bombed in airstrikes conducted by the US forces
At least 29 IS insurgents are believed to have been killed.
The internet systems of the group also targeted
A radio station in southern Afghanistan, allegedly run by the Islamic State aka Daesh, has reportedly been destroyed in the US airstrikes earlier today.
The radio station, believed to be operated by Khorasan Vilayat-the groups' regional allies in the Nangarhar province of Afghanistan, was knocked down during one of the four airstrikes conducted in the Achin district.
The attack also killed 29 insurgents, officials stated. "The first attack on Daesh porches caused the death of five fighters and the Daesh Radio Station," Sediq Amarkhil, a public information officer with Government Media and Information Center, wrote on his Facebook page. "The second strike was carried out on Daesh-run court, resulted in killing six Daesh fighters. In the third attack, 15 Daesh fighters were killed in a gathering, convened under them," he added.
Although, Afghan journalist Bilal Sarwary on Twitter pointed out that the radio was operational as of Tuesday morning.
Could be heard until this morning in 12 districts and on edges of the city of Jalalabad. " #ISIS radio." https://t.co/4uC3J7gjZ0

- Bilal Sarwary (@bsarwary) February 2, 2016
The radio station, known as Radio Caliphate, had been operating for over two months in the region and was a key medium of propaganda for the groups attempts at setting roots in Afghanistan. It had been broadcasting messages of jihad in Dari and Pashto-the two national languages of Afghanistan, for two hours every day. Considering, that radio penetration in Afghanistan is extensive, this airstrike comes as a substantial gain at countering its growth.
Islamic States' internet access down?
The attack has also believed to have targeted the telecommunication infrastructure of the Islamic State. "The fourth strike caused the destruction of Daesh Internet System and the death of three Daesh fighters," Amarkhil added.
No accounts associated to the group have made comments on this so far.