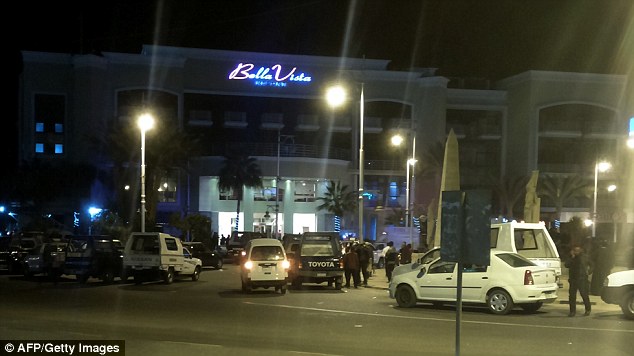 According to reports by verification portal Reported.ly, three foreign tourists were injured when two suspected Islamic State militants attacked a hotel in Egypt's Red Sea resort of Hurghada.
The attackers were armed with knives and were killed by police at the Bella Vista hotel after they stabbed two Austrian guests and a Swede, according to official reports.
The reports also add that they raised the IS flag. Security forces are still combing the area for possible. The Egyptian Interior Ministry has clarified that each man had a knife and a sound gun (which does not shoot bullets).
Egypt is tackling with Islamist militants based in Sinai peninsula, including an Islamic State affiliate. The same group had downed a Russian plane in October 2015, claiming 224 lives.
Gunmen open fire in Egyptian Red Sea resort, foreign tourists wounded https://t.co/S3vb2D5Kly pic.twitter.com/fHiuKgexbR

- Haaretz.com (@haaretzcom) January 8, 2016
TWEET 2
Islamic State militants attack 3 foreign tourists in Egyptian resort
Officials have also claimed to have killed an attacker wearing a suicide bomb vest and have seriously wounded a second armed terrorist with a knife.
The attack came within hours after the local affiliate of the Islamic State claimed responsibility for an attack on a hotel in Cairo near the Giza Pyramids, a day earlier.