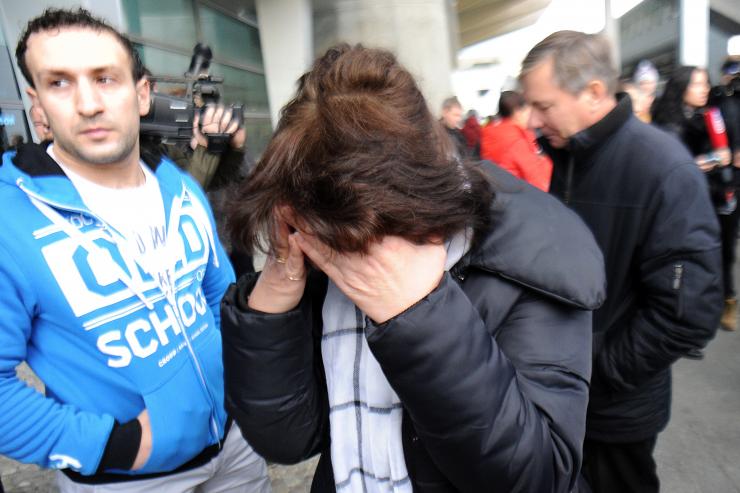 As contradictory reports about the Russian plane's crash in Sinai peninsula kept the international community in a frenzy, new intelligence reports from the United States have thrown up startling facts about the case.
Did IS bomb the plane?
The new report dismisses Egypt's claims that IS isn't responsible for the crash and blames the terror group.
According to CNN, US intelligence reportedly points to a bomb as the most likely cause of the plane crash in Egypt's Sinai peninsula last week that killed 224 people. The bomb was likely planted by the terrorist group IS or an IS affiliate, the news channel further reported.
The intelligence report is reportedly based partly on the monitoring of internal IS messages.
Investigations on:
Despite speculations, the US officials haven't made any formal conclusions yet and are awaiting more results.
"There is a definite feeling that it was an explosive device planted in luggage or somewhere on the plane," an official told CNN.
Britain made an announcement on Wednesday that the plane might have been brought down by an explosive device.
"While the investigation is still ongoing we cannot say categorically why the Russian jet crashed," Prime Minister David Cameron's office said in a statement.
"But as more information has come to light we have become concerned that the plane may well have been brought down by an explosive device," the statement further added.
International community dismisses IS claims on technical grounds:
Previously, when IS claimed to have shot down the plane, Egyptian and Russian investigators dismissed the claim on technical grounds. Even international journalists flagged the claim had as mere propaganda.
For more details, read our previous coverage here: Kolavia Flight 7K9268: Russian civilian plane crashes in Sinai, ISIS claims responsibility
Other claims: What may have caused the crash
BBC reports that the wife of the plane's co-pilot said her husband had complained about the plane's condition.
Natalya Trukhacheva told the state-controlled NTV that their daughter had called the co-pilot, Sergei Trukachev before the flight left Sharm el-Sheikh.
"He complained before the flight that the technical condition of the aircraft left much to be desired," she said.
Investigators and families will have to wait for further probes to ascertain if IS claims are valid or not.
If you need more details, read our previous coverage here: Kolavia Flight 7K9268: Russian civilian plane crashes in Sinai, ISIS claims responsibility