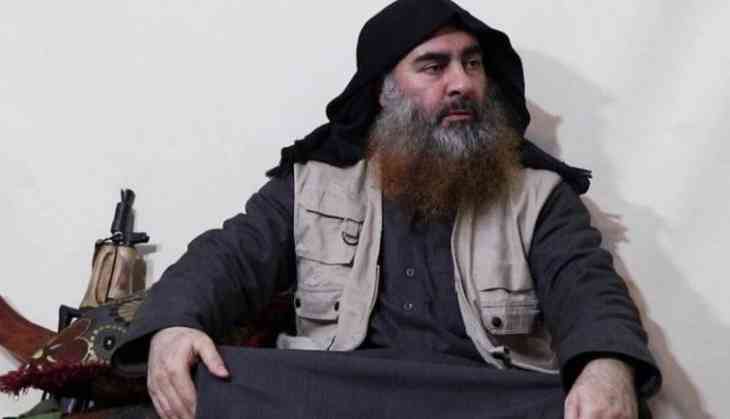 Islamic State (ISIS) leader Abu Bakr al Baghdadi is alive, claimed a propaganda video of him released by the terror outfit for the first time since July 2014. In the video, released by Al-Furqan media on Monday evening, Baghdadi can be seen sitting cross-legged and talking to three individuals.
However, the face of the three men has been blurred to hide their identity. This video of ISIS leader Baghdadi comes just days after the terror outfit claimed the responsibility for one of deadliest terror attacks in the history of Sri Lanka on Easter Sunday, killing more than 390 and around 400 injured.
As suspected, reporting about Baghdadi that he was slim & ailing (recurrent in captured commanders' testimonies, who claimed to have met him) were inaccurate pic.twitter.com/jSRa4LqNxl

— Hassan Hassan (@hxhassan) April 29, 2019
According to report TimesNow, ISIL's Al Furqan network released the video on Monday in which it said that revenge would be sought for the death of its fighters. However, the video is unclear, but Baghdadi can be seen referring to the terror attack in Sri Lanka as aa 'retaliation' for Baghouz, which was the last IS stronghold in Syria. The video hints that it was shot recently. "The battle for Baghouz is over," Al Jazeera translated him as saying.
According to Al Jazeera, Baghdadi gave an 18-minute long speech. Before this video was released, Baghdadi was seen in the Mosul mosque sermon years ago. He was reported to be badly injured in an air strike in 2015, seems to have fully recovered from his injuries.
Abu Bakr al-Baghdadi, who has a $25 million US bounty on his head, was reported killed or wounded on a number of occasions. However, there were no reports of him since September 2017, until ISIS militants allegedly released an audio recording of their leader.
Also read: Samajwadi Party fields sacked BSF jawan Tej Bahadur Yadav against PM Modi from Varanasi