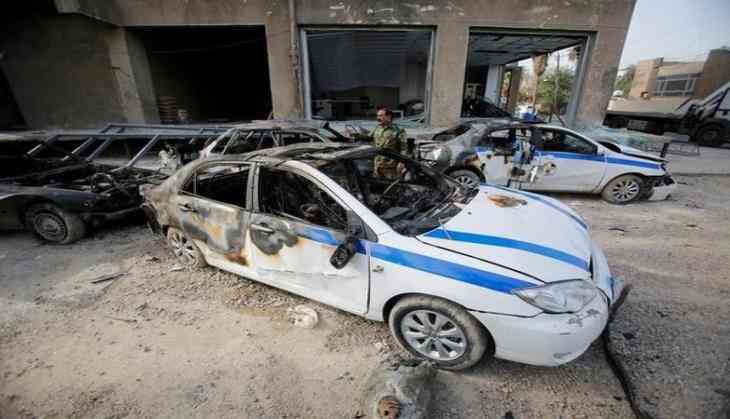 At least 10 people were killed and 40 other were left injured when a car bomb exploded in central Baghdad early on 30 may.
The Islamic State claimed responsibility for the attack in a statement published on Twitter and Telegram by the group's media wing, Amaq, reports the CNN.
The statement said ISIS targeted a gathering of Shiites.
"A car bomb exploded in the busy al Hurriya Square in central Baghdad," police Maj. Ali Mohammed said.
Interior Ministry spokesman Gen. Saad Maan said the blast occurred outside an ice cream shop.
The attack comes in the Islamic holy month of Ramadan, which began on Friday. Families often stay out late during Islam's holy month of Ramadan after breaking their daily fast.
ISIS has carried out several attacks across the capital and killed dozens of people in this year.
-ANI