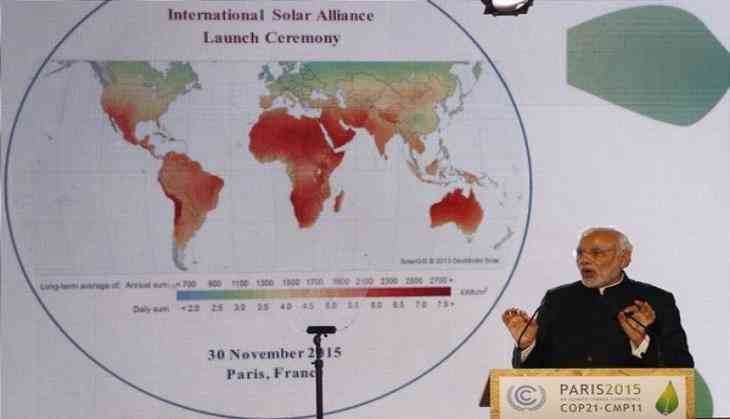 The International Solar Alliance (ISA) has become the first treaty-based international government organisation to be based in India.
The inter-governmental agency has been ratified by 19 countries and has 46 signatories to its framework agreement. The ISA was launched by France and India at the Paris Climate Conference in December 2015.
France has welcomed ISA's feat of acquiring the status as an international organisation. "I welcome the achievement today by the International Solar Alliance of status as an international organization," Minister for Europe and Foreign Affairs Jean-Yves Le Drian said in a statement.
This progress is in line with the efforts to combat climate change, which will be central to the One Planet Summit on 12 December in Paris.
India has already set aside $2 billion for solar projects in Africa out of the government's $10 billion concessional line of credit for Africa.
ISA's goal is to facilitate the large-scale deployment of solar energy in the 121 countries in the area between the tropics by aggregating the demand for funding, technology and innovation.
The countries, which are part of this alliance, have exposure to the sun for over 300 days in a year.
-ANI