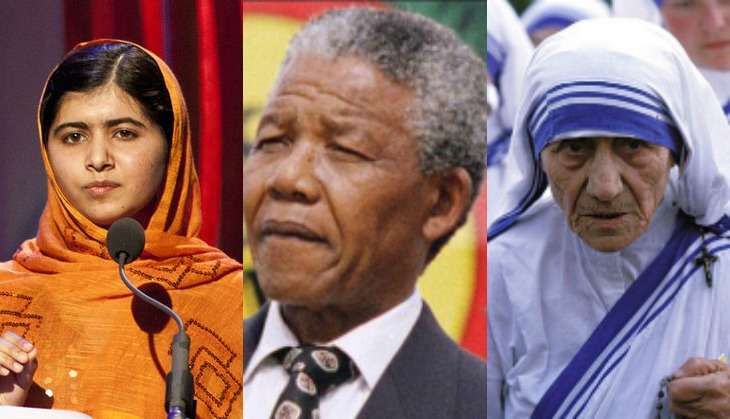 Today, on 21 September, the world is celebrating International Day of Peace. The theme for 2016 is 'The Sustainable Development Goals: Building Blocks for Peace'.
The United Nations General Assembly has declared this as a day devoted to strengthening the ideals of peace, both within and among all nations and peoples.
At a time when the world is a constant witness to violence in the name of peace, when communities are baying for blood in the name of religion and when nations that once symbolised peace are turning into warehouses of nuclear weapons, these quotes by Nobel Peace Prize winners seem quite relevant.
1. Jimmy Carter: 39th President of the United States
Photo: Wikipedia
"Despite theological differences, all great religions share common commitments that define our ideal secular relationships. I am convinced that Christians, Buddhists, Jews, and others can embrace each other in a common effort to alleviate human suffering and to espouse peace."
2. Malala Yousafzai: Pakistani activist for female education
Photo: File Photo
"Let us pick up our books and pens. They are the most powerful weapons."
3. Saint Teresa: founder of Missionaries of Charity
Photo: Getty Images
"At the moment of death, we will not be judged by the amount of work we have done but by the weight of love we have put into our work. This love should flow from self-sacrifice, and it must be felt to the point of hurting."
4. Nelson Mandela: anti-apartheid revolutionary
Photo: File Photo
"The brave man is not he who does not feel afraid, but he who conquers that fear."
5. Theodore Roosevelt: 26th President of the United States
Photo: File Photo
"Our words must be judged by our deeds; and in striving for a lofty ideal we must use practical methods; and if we cannot attain all at one leap, we must advance towards it step by step, reasonably content so long as we do actually make some progress in the right direction."
6. Martin Luther King Jr.: African-American civil rights activist
Photo: File Photo
"...the beauty of genuine brotherhood and peace is more precious than diamonds or silver or gold."
7. Barack Obama: 44th President of the United States
Photo: File Photo
"Hope is the bedrock of this nation. The belief that our destiny will not be written for us, but by us, by all those men and women who are not content to settle for the world as it is, who have the courage to remake the world as it should be."
8. Kailash Satyarthi: Indian children's rights and education advocate
Photo: File Photo
"Let us together create knowledge for all that benefits all."