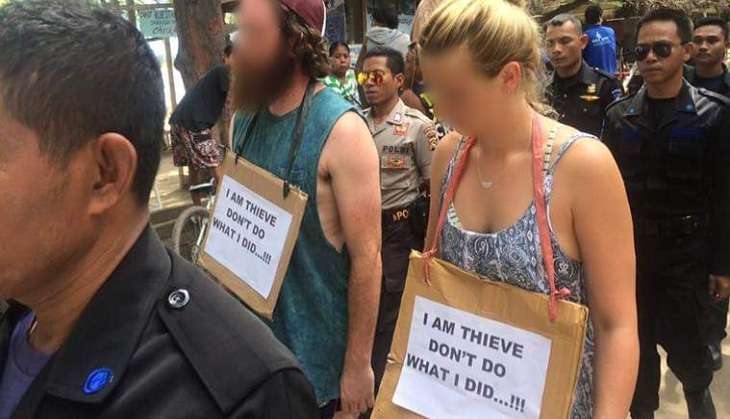 In an attempt to teach them a lesson for stealing a bike, two Australian tourists were punished by locals on an Indonesian island by forcing them to take a "wake of shame" through the island with signs around their necks.
"I am thieve (sic). Don't do what I did," the signs read, reported AFP.
According to reports, the Australian duo was vacationing on Gili Trawangan, a popular tourist destination in central Indonesia. They stole a bicycle from their hotel premises about 10 days ago. Their act was, however, caught on CCTV camera.
The hotel manager reported the incident to the authorities, leading to their arrest.
"We interrogated them, made an agreement, paraded them around the island and forced them to leave Gili," Muhamad Taufik, the village chief told AFP.
While the two Australians were the first foreigners to have to undergo the walk of shame, it has been the traditional punishment for theft on the island.
"The walk of shame parade is a regulation in our village. I don't know whether the police are charging them now, what matters to me is that they're now gone," Taufik was quoted to have said.