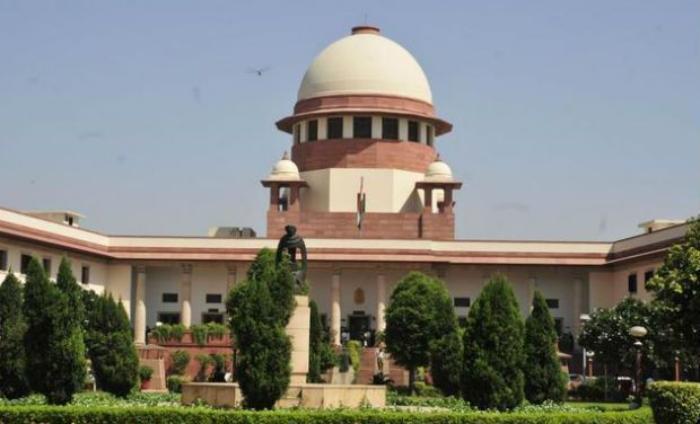 Citing the 2008 Mumbai terror attack, a Supreme Court Judge from India has suggested the creation of a "common court" for countries in the SAARC region that comprises judges from each nation who can share their knowledge and tackle cross-border terrorism cases.
"The one incident which happened in India about terrorists crossing international border was 26/11 (Mumbai attack) and the...terrorists entered Bombay and did what they had to and they were guided throughout by...handlers from across the border who were guiding their action...throughout," Justice Sharad Bobde said.
"This was the advantage they (terrorists) had and this was the disadvantage the Indian people had. They did not know what the plan was, where they would go next. This incident underscored the point for which this conference is convened and that is that judges must talk to each other," he said participating in the open briefing here yesterday of the UN Security Council Counter-Terrorism Committee on 'Upholding Justice: The effective adjudication of terrorism cases'.
Bobde was responding to a question on how courts can come together to foster regional and international cooperation and how the judiciary can help in the efforts to tackle terrorism.
The UN event, for the first time, brought together Supreme Court justices from across the world to discuss how terrorism cases are handled in their respective countries.
Outlining the ways the judiciary can help in addressing the scourge of cross-border terrorism, Bobde referred to the SAARC countries and floated the idea of having a "common court" for the South Asian bloc that would have judges from each country in the region who could share expertise and knowledge in tackling cross-border terrorism cases.
"The entire discussion on sharing of knowledge and helping judges in other countries assumes that there are different courts in different countries separated from each other. Talking mainly of the SAARC countries...could we consider...having a common court for these countries which comprises of judges from all (SAARC) countries who will share the matter and decide. This will eliminate the entire problem of sharing of knowledge and other cross-border (concerns)," he said at the event organised by the Counter-Terrorism Committee Executive Directorate (CTED).
Bobde noted that mere sharing of knowledge once the matter is over would not be very effective in dealing with terrorism. He pointed out that India is tackling all kinds of terrorism, including political terrorism, narco-terrorism, separatist movements in the Northeast as well as cross-border terrorism on allegedly religious lines "which I don't believe is really religious".
"There are different problems and with different countries. If we could have judges from these countries on a common court, it would help a great deal. The modalities could be worked out but I would seriously recommend that this be considered by the committee," he said.
He also underscored that judges, in tackling cross-border terror cases, also need to have knowledge about the state of the weaponry being used.
"It is very important for judges to know the capacity of the weapons; for instance, the distance at which a gun can be effective, the destructive power of a bomb, how it is detonated.
"Knowledge of communication devices is also crucial, it is increasingly being used for the cross-border terrorism," he said. He further added that if judges in one country have tried offenses perpetrated by a particular group then that knowledge is "invaluable" because even though every terror incident is unique and new strategies are planned, each terror group tends to have its own pattern of attack.
On ways that knowledge about cross-border terror cases can be shared, he suggested creating a web portal where judges can share details of their respective terror cases.
"Obviously, there can be no communication (between judges) on how to decide the case because of the complete independence of the judiciary but one of the possibilities is that there should be a web portal on which judges post information about their experience in dealing with terror cases," he added.
He said this portal with restricted access "can be accessed by judges of other countries" and can be of tremendous help to the judges.
Further, judges can travel to other countries and share their knowledge in national judicial academies. "A large number of judges who attend the academies could benefit from this and it will give greater confidence and knowledge in deciding these cases," he said.
Officials at the session noted that formal cooperation among judges is essential in bringing individuals charged with terrorism-related crimes to justice and ensuring that the rule of law is upheld throughout the process.
"Judges play a crucial role in interpreting counter- terrorism measures and promoting counter-terrorism measures within the human rights and legal frameworks," UN Chef de Cabinet Edmond Mulet said.
"Member states must ensure that they provide access to justice for all and work to strengthen institutions, including the judicial," he told the event.
He stressed on the importance of "effective, accountable, and inclusive" justice not only for the victims and the perpetrators but also for ensuring public confidence in the judicial process.
US Supreme Court Associate Justice Stephen Breyer provided an overview framing the issues that would be discussed in an interactive panel, namely the role of the country's top judiciary during times of conflict.
Echoing the idea that greater cooperation is useful between judicial representatives, he characterised being a judge as "not a gregarious job; it is a rather lonely job".
Speaking of his experience in Afghanistan, Supreme Court Justice Abdul Rasheed Rashid discussed the physical security threats facing judges in his country, and praised the people of Afghanistan for being "really courageous even if the kind of terrorism we have here is one of the worst".
Justices from Bangladesh, Sri Lanka, Nepal, and Bhutan also participated. From Pakistan, Justice Asif Khosa stressed that the main principle of a judge is to be fair, irrespective if the perpetrator is alleged to be a terrorist or a more common criminal.
"In the name of terrorism, I cannot brutalise justice," he said. The discussion was held under the umbrella of CTED's cooperation with the Global Center on Cooperative Security and the South Asia Judges Project, which consists of a series of workshops for judges, attended by representatives of all member States of the South Asian Association for Regional Cooperation (SAARC), as well as by prosecutors and police officers from all the SAARC countries.
Jean-Paul Laborde, the Executive Director of CTED, said connections between the diplomatic and judicial world are essential for the future of "our fight against terrorism and for our fight against all forms of international crime".
He noted that judges need to be able to stay abreast of the flexibility and the speed of action of these terrorist organisations, to be fully aware of the type of response that needs to be provided at the judiciary level.
-PTI