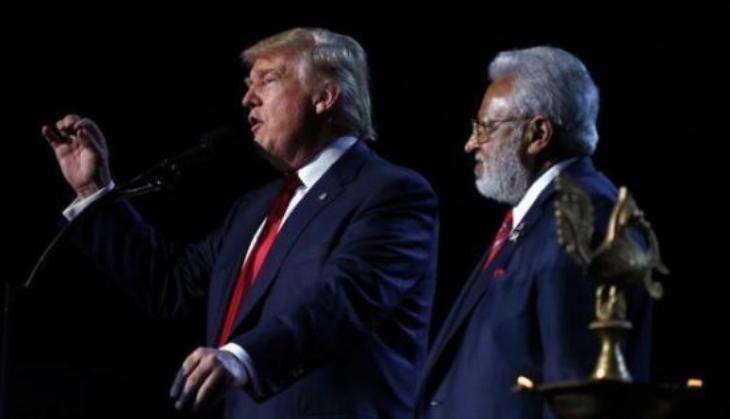 Asserting that he was a 'big fan' of India, Republican candidate Donald Trump played a major diplomatic card saying that if elected as President, the India and Hindu community would have a true friend at the White House.
Addressing a charity event organised by the Republican Hindu Coalition, Trump brander India as a key strategy ally and made a sweeping declaration that India and the US would become 'best friend' with a phenomenal future, if he comes to power.
"Under a Trump Administration, we are going to become even better friends. In fact I would take the term better out and we would be best frineds. We are going to have a phenomenal future together. I look forward with Prime Minister Modi," Trump said, as he lauded Prime Minister Narendra Modi's efforts to boost the economic development in India.
Also Read: Trump says, India & US would be 'best friends' if he is elected; calls PM Modi 'energetic'
Wooing the Indian community in the US, and sending a message out to people in India, the flamboyant businessman asserted that he has full faith in the Prime Minister Modi and that the Indian and Hindu community would have a true friend at the White House if he was elected as President.
Hailing India's fight against terrorism, Trump stated that India has been a 'great friend' to the US in the fight against radical Islamic terrorism, while he strongly condemned the 26/11 Mumbai terror attacks.
"I love Mumbai city. The attack on India was absolutely outrageous. The US will share soldier to soldier together in the fight against terrorism, he said.
--ANI