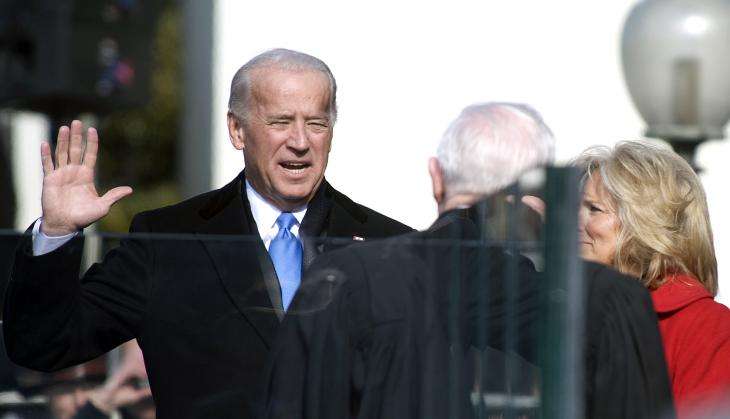 Vice President Joe Biden, on 17 November, describing the contribution of the Indian-American community as breathtaking, has warned that any effort to stop the flow of immigrants to the US would end the incredible American experience.
"The amazing contribution of the Indian-American community is breathtaking because many of you and your friends came here not out of some sense of... the diaspora that ended up in Delaware were the most educated people when they arrived in America. As a matter of fact they made it hard for other people," Biden said at the Diwali reception held at his residence.
"The day we shut things down, the day we cut these out, the day we decide to go back ... that is happening now, that's getting to the end of this great incredible experiment," he said.
Organised in association with Indiaspora, it was attended by some top Indian-American leaders and several current and past members of his Administration from this community.
"You are incredible group of Americans," he said welcoming the guests as he commended Diwali as celebration that opens its arms to people of all faiths.
In his remarks, Biden congratulated three new Indian-Americans elected to the House of Representative on 8 November - Pramila Jayapal (from Washington State), Raja Krishnamoorthi (from Illinois) and Ro Khanna (from California).
The Gold Star father Khizr Khan and his wife Ghazala Khan were the special invitees for the event.