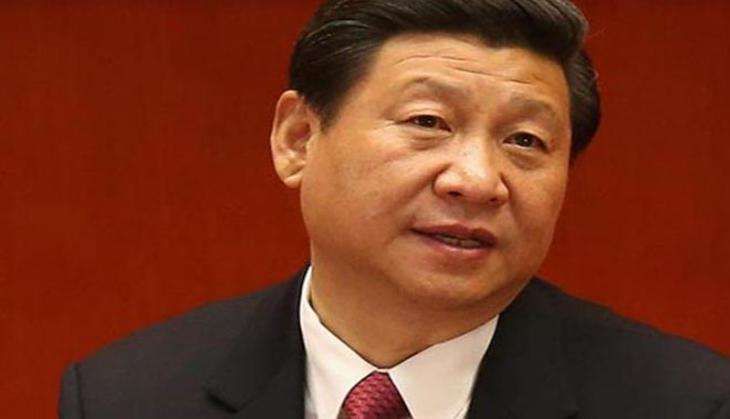 Vehemently opposing India's bid to join the Nuclear Suppliers Group or NSG, China's official media said today that New Delhi's membership will not only touch a "raw nerve" in Pakistan and increase a nuclear arms race, but also "jeopardise" Beijing's national interests.
An op-ed commentary in the state-run Global Times titled 'India mustn't let nuclear ambitions blind itself', said New Delhi's NSG membership will set off a nuclear confrontation in the region.
"India and Pakistan, both nuclear powers in the region, keep alert to each other's nuclear capabilities. India's application for NSG membership and its potential consequences will inevitably touch a raw nerve in Pakistan, its traditional rival in the region," it stated.
"As Pakistan is not willing to see an enlarging gap in nuclear power with India, a nuclear race is a likely outcome. This will not only paralyse regional security, but also jeopardise China's national interests," the article stated.
"Last week, Prime Minister Narendra Modi embarked on a diplomatic journey, travelling halfway across the world with his top goal to garner support for his country's entry into the Nuclear Suppliers Group (NSG) ahead of the plenary meeting of the group expected to be held in Seoul next week."
"The US and some NSG members have given a push to India's membership bid, but the opposition from China, seems to have irritated India," it stated.
China is seen as leading the opposition to the US move to include India in the 48-nation Nuclear Suppliers Group (NSG). According to diplomats, while a majority of the countries backed India's membership, a few countries, including New Zealand, Turkey, South Africa and Austria also oppose India's membership.
The NSG looks after critical issues related to the nuclear sector, and its members are allowed to trade in and export nuclear technology. The group works under the principle of unanimity and even one country's vote against India will scuttle its bid.
"Beijing insists that a prerequisite of New Delhi's entry is that it must be a signatory to the Non-Proliferation Treaty (NPT)," the commentary said.
"India has its own calculations for joining the NSG. Eyeing retaining the fastest growing economy tag, India's access to the NSG, a body that regulates the global trade of nuclear technology, is expected to open up the international market for India's domestic nuclear energy programme. Meanwhile, with the support of the US, India can advance its development in this regard," it said.
"The deliberations of the US are also clear. With India's NSG membership, the US, the world's largest producer of nuclear power, can sell its nuclear technology to India. A US company is set to build six nuclear reactors in India, an agreement made between the two countries during Prime Minister Modi's recent visit to the US," it said.
Beyond cooperation in the nuclear sector, the US views India as a "balancing actor in its pivot to the Asia-Pacific strategy". Its supply of nuclear technologies to enhance India's deterrence capability is to put China in check," it said.
"What is missing in US and Indian motives are concerns for regional security. So far, South Asia is still facing the harsh reality that the region is mired in nuclear confrontation," it said.
"Only when New Delhi and Islamabad take another step forward in their nonproliferation commitments can the region avoid being dragged into a nuclear confrontation," it stated.
On Sunday, China had said members of the elite club "remain divided" on the issue of non-NPT countries joining it and insisted that there "was no deliberation" on the bid by India and other nations at the Vienna meeting.
-PTI