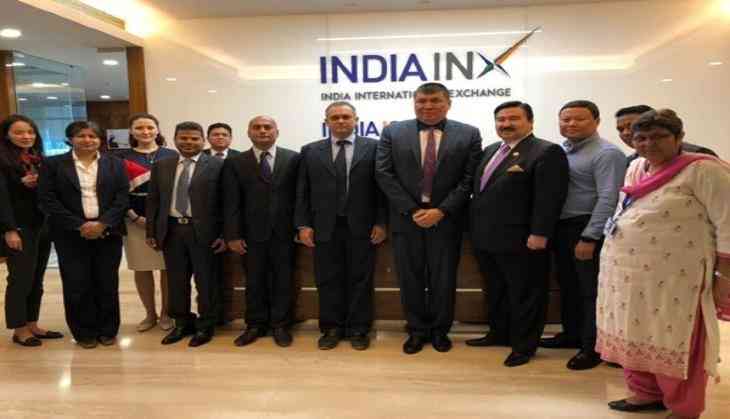 Key financial institutions of India and Kazakhstan have activated a process to expand cooperation in a variety of financial technologies.
Last month, a delegation of the Astana-based International Financial Center (AIFC), led by its Board Chairman Nurlan Kussainov visited the cities of Bangalore, Mumbai and Gujarat for interactions with their Indian counterparts on ways to establish cooperation with leading financial institutions.
Meetings were held representatives of the Securities and Exchange Board of India, the Bombay Stock Exchange, the International Financial Center in Gujarat, the State Bank of India, the Life Insurance Corporation, the General Insurance Corporation of India and Dastur Reinsurance of YesBank.
The meetings were organised by the Embassy of Kazakhstan with the help of its Honorary Consuls Suraj Shantakumar (Consular District of Tamil Nadu, Karnataka and Kerala), Mahendra Sanghi (Maharashtra) and Dilip Chandan (Gujarat). Apart from Mr Kussainov, Kazakhstan's Ambassador to India Bulat Sarsenbayev was leading their country's delegation at these meetings.
--ANI