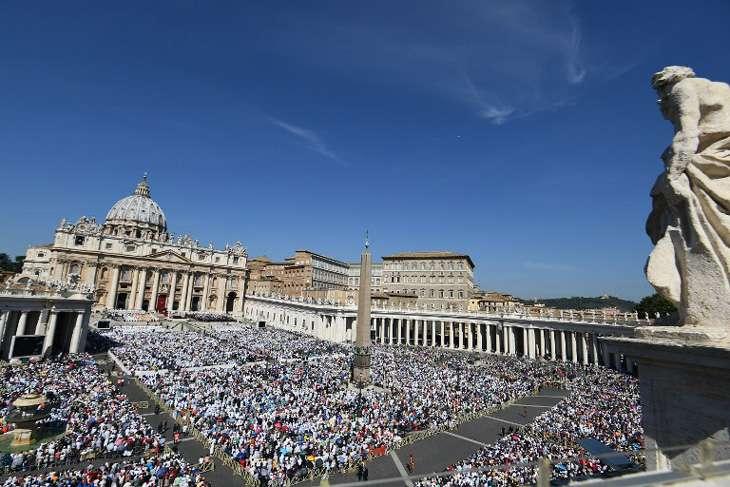 1/6
Faithful attend the Holy Mass and canonisation of Mother Teresa in Saint Peter's square.
VINCENZO PINTO / AFP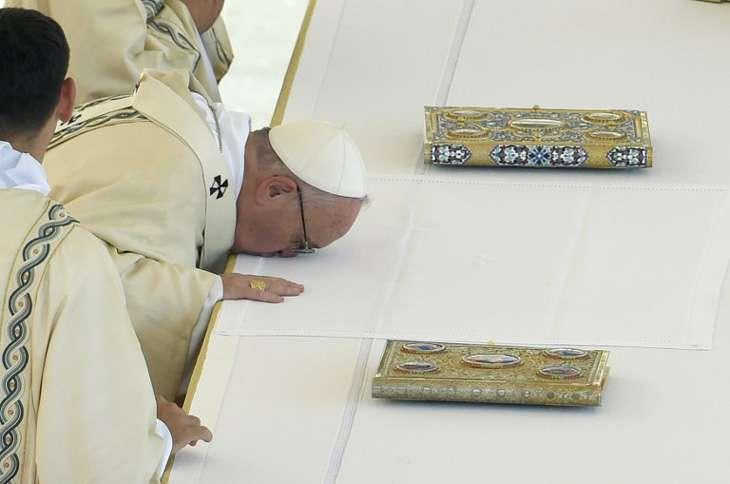 2/6
Pope Francis celebrates Holy Mass before a 1,20,000-strong crowd.
ANDREAS SOLARO / AFP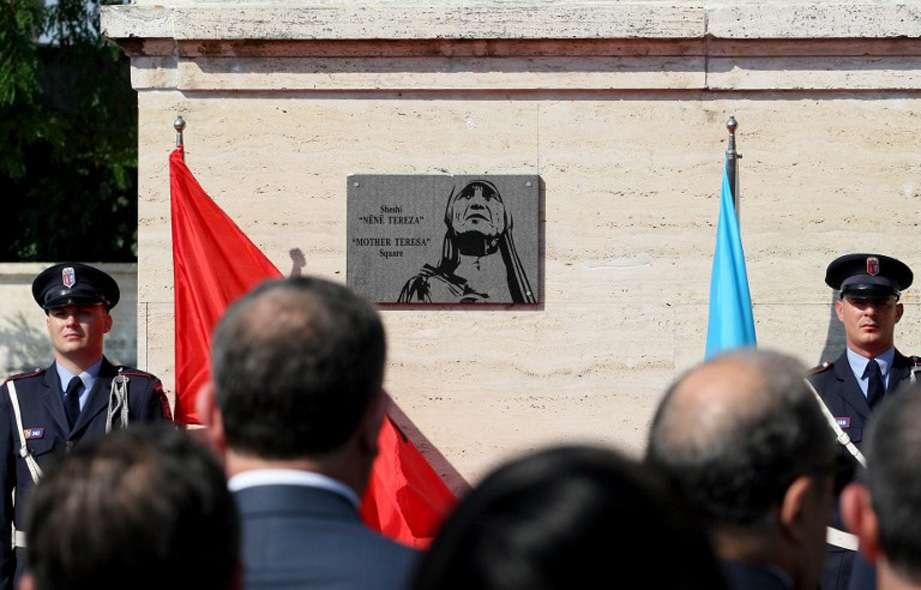 3/6
Honor guards stand next to a Mother Teresa plaque during a commemoration ceremony held in Tirana on the day of her canonisation, on September 4, 2016. Mother Teresa, the nun whose work with the dying and destitute of Kolkata made her a global icon of Christian charity, was made a saint on September 4, 2016. Her elevation to Roman Catholicism's celestial pantheon came in a canonisation mass in St Peter's square in the Vatican.
GENT SHKULLAKU / AFP
This is an advertisement.
To view next image, click on the next button.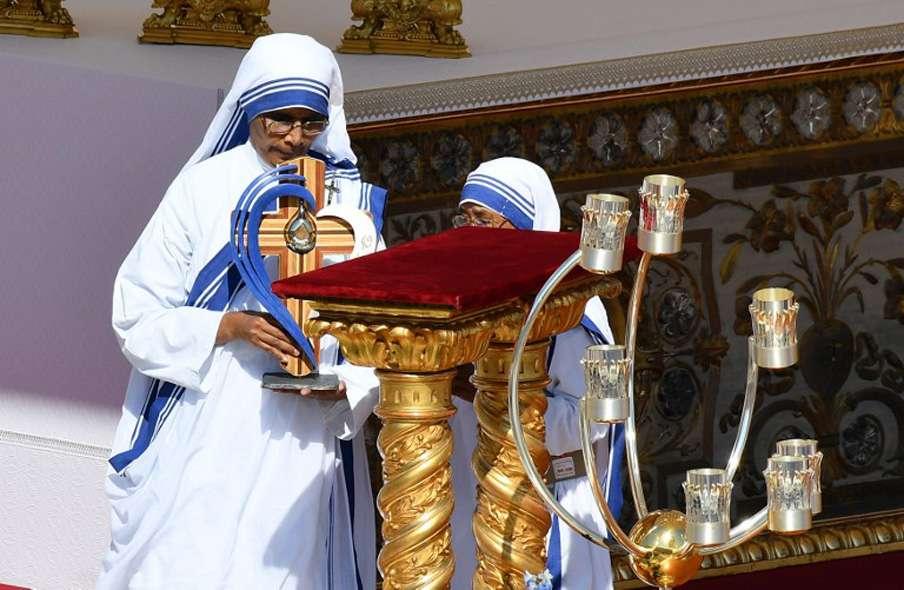 4/6
Nuns of the Missionary of Charity carry the mother's relics during her canonisation.
VINCENZO PINTO/AFP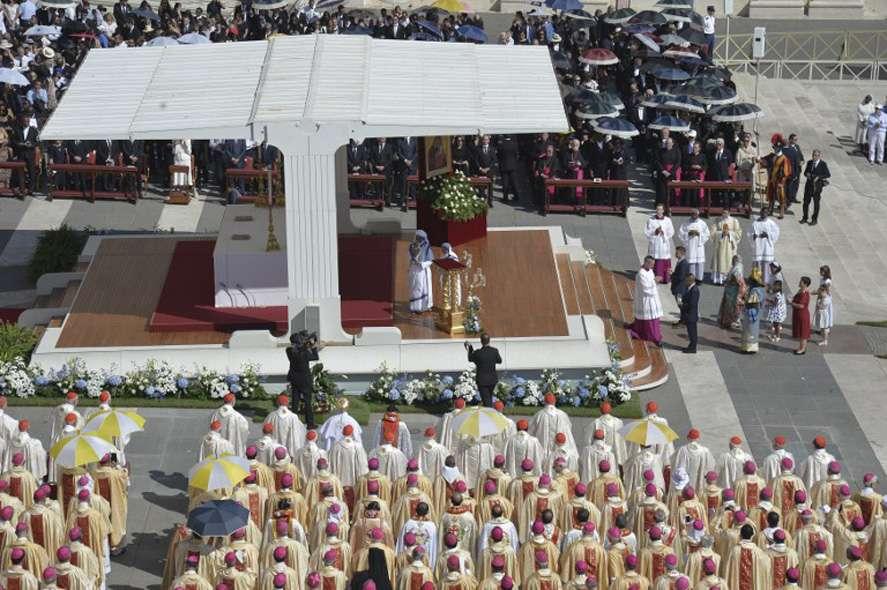 5/6
Nuns of the Missionary of Charity pray during a holy mass for her canonisation, in Saint Peter square.
ANDREAS SOLARO/AFP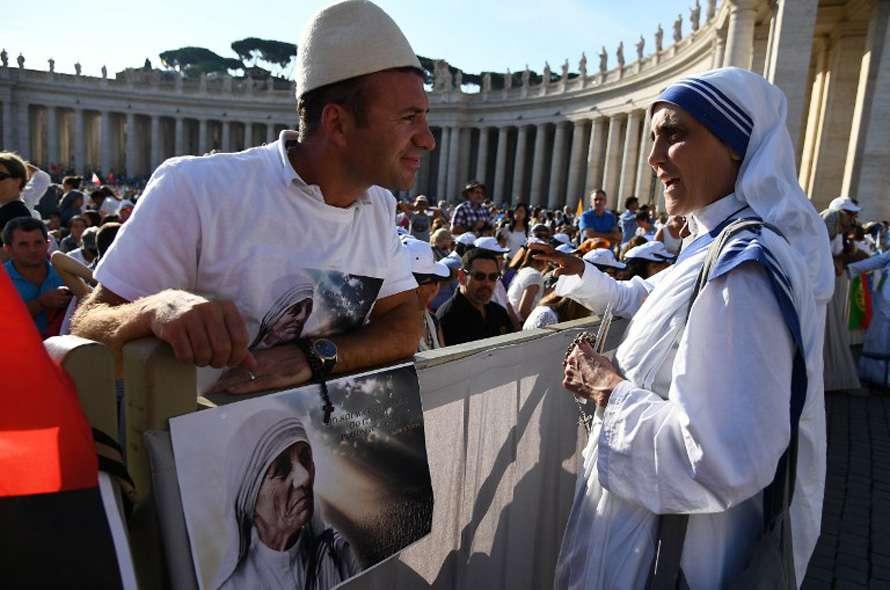 6/6
A nun of the Missionary of Charity talks with an Albanian faithful as they arrive to attend the holy mass.
VINCENZO PINTO/AFP
This is an advertisement.
To view next image, click on the next button.
In photos: Canonisation ceremony of Mother Teresa at Vatican City
Mother Teresa was elevated to sainthood on 4 September. Pope Francis led the canonisation ceremony at St Peter\'s Square in the Vatican City, which was attended by over 1,20,000 people.
Vatican City bore a festive air as the Pope bestowed the Catholic Church\'s highest honor on Teresa, one of the most-widely admired public figures in recent history.
Speaking on the occasion, the Pope said "We declare and define Blessed Teresa of Kolkata to be a saint and we enroll her among the saints."
The event was also attended by over 1,500 people from homeless shelters run by the Missionaries of Charity in various Italian cities. The group, who were transported to the event overnight by bus, were treated to a lunch in the papal audience hall following the Mass.
The canonisation ceremony came a day before the 19th death anniversary of Mother Teresa. The saint was laid to rest in 1997 in Kolkata, a city where she spent nearly four decades tending to those in need.
Born to Kosovan Albanian parents in Skopje, Teresa won the Nobel Peace Prize in 1979. The nun is revered around the world as a beacon for the Christian values of self-sacrifice and charity.