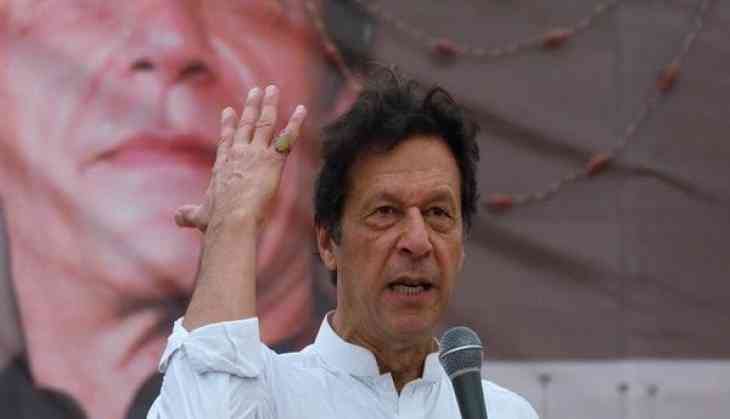 Pakistan Prime Minister-in-waiting Imran Khan is expected to move into the Ministers' Enclave after authorities revealed the plan to declare a house for Khan in the Enclave, reported the Dawn.
Earlier in his speech, Khan had said that he would not shift to the official Prime Minister's House, and would decide about his official residence after consulting his partymen.
Imran Khan was extended VVIP protocol and security by the capital police and the district administration shortly after his victory in the recently-concluded Pakistan general elections.
Security was deployed around Khan and at his residence in Banigala.
Soon after the Pakistan Tehreek-e-Insaf (PTI) emerged victorious in the polls, senior police officers including Deputy Inspector General of Police (DIG) Waqar Ahmed Chohan, visited Khan's Banigala residence.
The police officials said even though there was no standard procedure for the Prime Miniter-in-waiting, necessary measures were still taken since it is a foregone conclusion now that Imran Khan would be the country's prime minister.
Forces of Islamabad traffic police were also deployed around his residence in Banigala and the road leading to it with Rangers were also put on duty on the nearby mountains.
Islamabad's Chief Commissioner Joudat Ayaz, Inspector General of Police Jan Mohammad along with a couple of other senior officers also visited Banigala to discuss security issues with PTI leader Naeemul Haq as well as the chief security officer of the residence.
The official residence of the prime minister-in-waiting was also a part of the discussion. Senior officers also briefed Imran Khan about security and protocol.
During the meeting, the district administration officials informed Khan about threats pertaining to his Banigala residence since foolproof security was difficult to provide as the area was open.
After exploring a few options, Khan accepted an accommodation at the Ministers' Enclave. He, however, asked for the lowest category house at the enclave which was turned down by authorities since the implementation of the standard operating procedure was difficult there.
--ANI