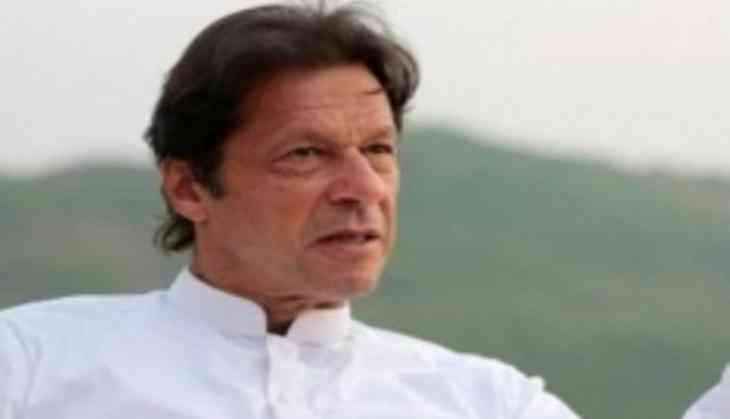 Imran Khan, chairman of the Pakistan Tehreek-e-Insaf (PTI) has expressed his concerns over Pakistan's ruling party Pakistan Muslim League-N's (PML-N) efforts to hinder fair accountability in the Joint Investigation Team's (JIT) probe into the money laundering charges against Pakistani Prime Minister Nawaz Sharif's family.
PTI chairman Imran Khan on 21 June convened a meeting of his party at his residence to discuss the ongoing turmoil in the country due to the investigations taking place against the Sharif family by the Pakistani Supreme Court appointed JIT, reports The Dawn.
The PTI members have also shown concern towards the PML-N's alliance with a media house, in an attempt to malign the Supreme Court.
"In pursuing these obnoxious objectives, the ruling party has the backing of a specific media group and its so-called intellectuals. Spitting venom against JIT and judiciary is a part of a vicious plan", said a statement by PTI.
PTI spokesperson Fawad Chaudhry alleged that Sharif's family had failed to come clean on the money laundering charges against them.
Chaudhry asserted that his party would prevent the ruling party's attempts to generate obstacles in the investigation, especially when the country is awaiting JIT's reports on the case.
Earlier this month, Punjab Province Chief Minister Shahbaz Sharif took on the Joint Investigation Team ( JIT), saying it was pursuing Panamagate case filed against the Sharif family in a biased manner.
"This is a case against our family, it is a means to destabilise our family, just like the attempts made by others in the past. This is not the first time that the Sharif family has been put to trial. People should not forget the time when our family's Ittifaq Foundries was taken from us by force", said Sharif.
-ANI