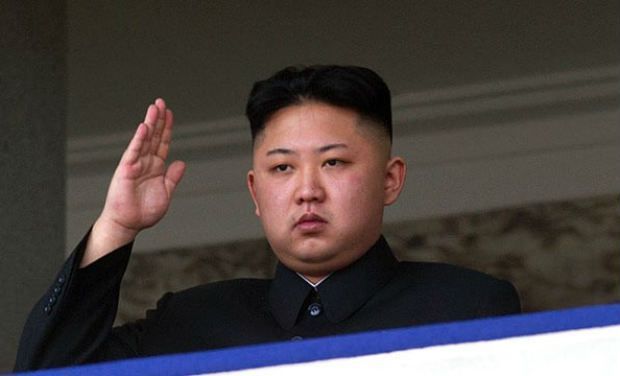 Hold on: There\'s too much swag about Kim Jong Un that you need to know right now.
The man hates math and loves cheese! But, he also loves hating every country except North Korea. Sigh.
You know that North Korea, or the People's Democratic Republic of Korea, is one of the world's most secretive and insular nations.
You know that North Korea's premier, Kim Jong Un, succeeded his father Kim Jong-il, as Supreme Leader in December 2011 and has ruled North Korea ever since.
You also know that the nation follows the 'Juche' ideology - a unique concept that propagates self-reliance, albeit one that is heavily centered on the Kim family. Children in North Korea are taught that their food, shelter, care and clothing is all attributed to the "grace of the Chairman". Those who do not show 'adequate respect' to the regime are often punished.
North Korea has spawned countless conspiracy theories - owing largely to its ultranationalist ideology and Kim's antics that keep him in the news.
So, when the country announced successful testing of Hydrogen bomb earlier this week, many condemned the incident - not just on ethical grounds, but also on veracity of claims.
You may be familiar with the spoofs and conspiracy theories surrounding Kim Jong Un, but here are a few lesser known facts about the world's most secretive leader.
1) Kim Jong-Un secretly attended school In Switzerland
Kim Jong-Un studied under an alias name in Switzerland. He reportedly studied at the International school of Bern, followed by the Liebefeld-Steinholz school
And, maths wasn't his favourite subject either. Take heart!
2) You can either grieve his father's death wholeheartedly or face the brunt
Kim Jong-un is very sensitive when it comes to the North Korean populace grieving the death of his father, Kim Jong-Il. Deputy defence minister Kim Chol was locked up for insufficiently grieving during Kim Jong-Il's funeral.
3) Basketball fanatic
The American sport Basketball seems to be a big passion of Kim Jong-Un. Some reports by The Telegraph also add that he harbours a particular affection for Michael Jordan. While the basketball legend doesn't seem to really care for the North Korea, he is reportedly close to Jordan's former teammate, Dennis Rodman.
4) Plastic surgery or just genes?
South Korean media was filled with rumours in 2010 that Kim had undergone plastic surgery numerous times to look more like his grandfather, Kim Il-sung, founder of the state. We are not sure of this either. But isn't plastic surgery usually meant to improve appearances?
5) Three birthdays. one man!
He may be the world's youngest head of state. But no one knows how old he really is. The Korean government and the Jong-Un family had a difficult time remembering Kim's birthday.
Officially Kim was born on January 8, 1983. However, there is contention as to whether or not this date of birth is accurate. Numerous reports claim that he was actually born in 1982, while others state it was 1984.
6) His birthday is a national holiday
Kim had the perfect solution to put an end to the speculation on his birthday. Following on his father's footsteps, Kim's birthday has apparently been made a national holiday, celebrated annually on 1 January. We're glad we just missed it by a few days.
7) He loves Swiss cheese. No, we aren't kidding!
If reports are to be believed, Kim imports vast quantities of Swiss cheese in order to combat his cravings. Tens of thousands of pounds a year is spent by North Korean government importing Swiss cheese.
8) North Korea is a military giant
DPRK reportedly has an active duty military force of 1.2 million personnel. That's impressive. Only, they're led by Kim Jong-Un - who has no military experience whatsoever.
9) There's no time like Kim time
In August 2015, he announced that North Korea would follow Pyongyanfg time - setting the clocks behind by half-an-hour.
10 ) And you thought North Korea hated K-Pop
The Moranbong Band was specially hand-picked by the Supreme Leader to form North Korea's first-ever all-female band. The quintet made their debut in 2012 and have released songs such as "Let's Learn".