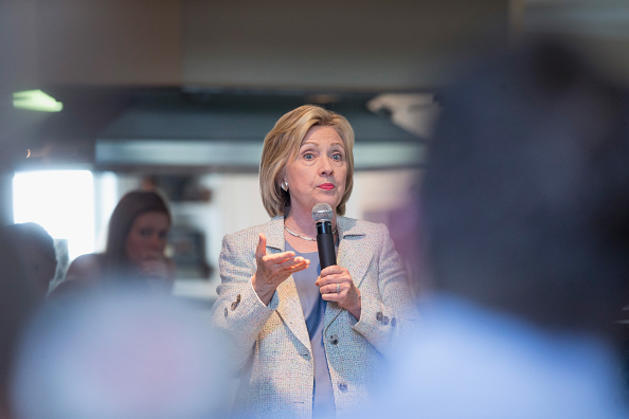 US' former Secretary of State Hillary Clinton has alleged that Pakistan was completely aware of al-Qaeda leader Osama bin Laden's hideout.
In an exclusive interview to CNN, she asserted that it was too much off a coincidence that the compound where Laden was hiding was completely surrounded by retired military professionals.
"It was just too much of a coincidence that that house, that unusual-looking house would be built in that community near the military academy, surrounded by retired military professionals, even though, we couldn't prove it, " she said.
She added that even though there was never any evidence which the US could uncover that led directly to the top of the Pakistani military and intelligence service, she believed that 'Pakistanis knew'.
Hillary's statement came in the wake of the fifth anniversary of the May 2011 raid that killed the mastermind of the September 11 terrorist attacks.
US President Barack Obama praised the "incredible structure of cooperation" between intelligence, military and law enforcement "that has hardened the homeland".
Obama also sharply defended his targeted approach to fighting terror and stated that the next president would most likely follow his lead rather than his predecessor's.
"The kinds of Special Forces and intelligence-gathering that we saw in the bin Laden raid is going to be, more often than not, the tool of choice for a president in dealing with that kind of threat," he said.
Bin Laden was killed in Abbottabad, Pakistan on May 2, 2011 by a United States special forces military unit.
The operation was ordered by Obama and carried out in a US Central Intelligence Agency (CIA) operation by a team of United States Navy SEALs.
The raid on bin Laden's compound in Abbottabad was launched from Afghanistan.
According to reports, after the raid, US forces took bin Laden's body to Afghanistan for identification, then buried it at sea within 24 hours of his death.
--ANI