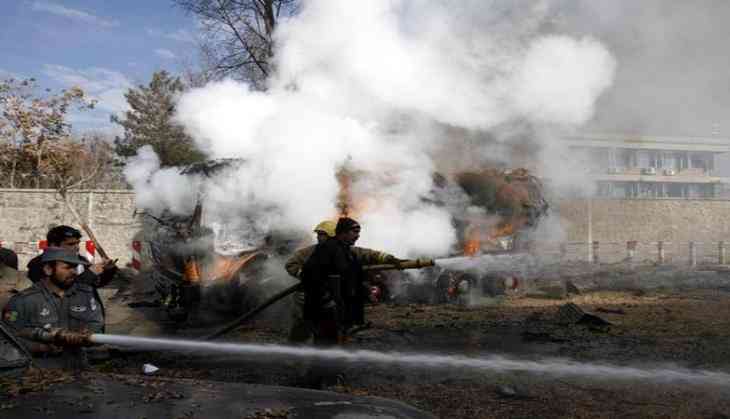 A team of the German experts is expected to visit Kabul to investigate the deadly 31 May bombing near the German embassy that killed at least 150 people.
According to the Khaama Press, a spokesperson of the Ministry of Foreign Affairs of Germany said in a statement, "The attack claimed the lives of over 150 people, including two Afghan employees of a security company who were guarding the German Embassy. The act must be investigated rapidly, urgently and diligently, using rule-of-law means."
"Foreign Minister Gabriel spoke with President Ghani by telephone a few days ago and promised him our support in investigating the attack," the spokesperson added.
The spokesperson said that the Federal Public Prosecutor General has started investigations and German experts will travel to Afghanistan as soon as possible.
"We must stand up to terrorism together. It is important now that the people of Afghanistan do not allow themselves to be incited and divided by such attacks and that the Afghan Government takes united and resolute action. Germany will continue to stand firmly by its side," he added.
The attackers detonated a tanker packed with explosives, leaving over 150 dead and more than 400 others wounded.
No group has so far claimed responsibility behind the attack but the Afghan officials believe that the Haqqani terrorist network based in Pakistan plotted and carried out the attack.
-ANI