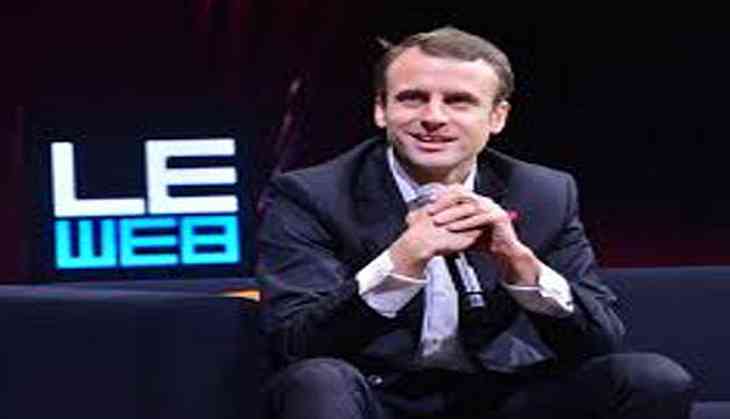 German Chancellor Angela Merkel joined world leaders in congratulating Emmanuel Macron for his victory in the French Presidential election.
German government spokesman Steffen Seibert said that Merkel extended her warm wishes to Macron over phone late on Sunday, while describing the decision of the French voters 'a clear signal of dedication to Europe', reports Sputnik.
Unites States President Donald Trump, Indian Prime Minister Narendra Modi and Canadian President Justin Trudeau were among the few leaders to hail Macron for his victory.
Congratulations to Emmanuel Macron on his big win today as the next President of France. I look very much forward to working with him!

— Donald J. Trump (@realDonaldTrump) May 7, 2017
Congratulations to @EmmanuelMacron for an emphatic victory in the French Presidential election. #Presidentielle2017

— Narendra Modi (@narendramodi) May 8, 2017
Congratulations @EmmanuelMacron! Let's meet soon, and keep working to grow & strengthen the deep ties between Canada and France.

— Justin Trudeau (@JustinTrudeau) May 7, 2017
Pro European centrist leader Emmanuel Macron was elected as President of France last night.
The 39-year old former investment banker, who has never held elected office, became the youngest President and occupant of the Élysee Palace.
Macron will also become the first President from outside the two traditional main parties since the modern republic's foundation in 1958.
At a victory party outside the Louvre Museum in Paris yesterday, Macron said the country has sent an incredible message to itself, to Europe and the world, adding that he would "guarantee the unity of the nation and defend and protect Europe."
Marine Le Pen, his far-right opponent in the Presidential runoff, quickly called Macron to concede her defeat after voters rejected her "French-first" nationalism by a large margin.
The French Interior Ministry said with 93 per cent of the votes counted, Macron had about 19.3 million votes, while Ms Le Pen secured about 10.4 million.
-ANI