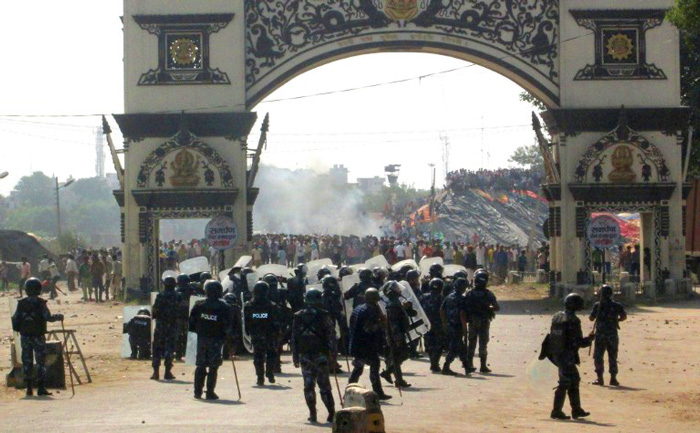 The ongoing fuel shortage in Nepal due to the protests by Madhesis and other communities has forced airlines to cancel more than half of their domestic flights.
Kathmandu airport manager said that 70 per cent of domestic flights were cancelled on Sunday and half of the flights were cancelled on Tuesday.
International flights were operating on a normal schedule because they are required to fill their tanks before flying to Nepal.
Around 2,000 passengers take domestic flights in a day in Kathmandu.
For weeks, members of the Madhesi ethnic community protesting Nepal's new constitution have blocked the southern border with India, preventing fuel and other essential items from entering the country.
-ANI