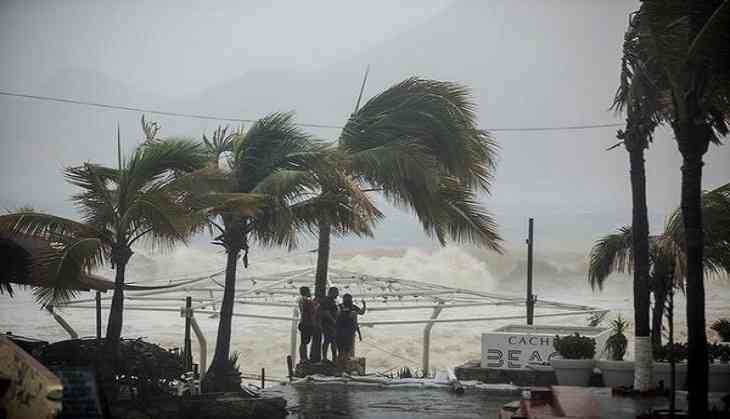 At least four persons have been reported dead as Tropical Storm Lidia hit Mexico's popular tourist destination Los Cabos.
According to media reports, two people were electrocuted by power lines, a woman drowned after being swept away by water on a flooded street and a baby was ripped from its mother's arms as she was trying to cross a raging stream to safety.
Lidia is expected to get weakened over the next few days as the storm reaches mountainous terrain.
The storm was centered about 65 miles (100 kilometers) west-northwest of La Paz and was heading northwest at about 9 mph (15 kph).
Lidia has led to incessant rainfall in various parts of Mexico causing floods in Mexoico City and closing the city's airport this week.
-ANI