India and Africa have several things in common, including colonial pasts and similar economic problems. As the India-Africa summit takes off, many unknown, but interesting facts are sure to tumble out about the relation between the two.
One aspect that has remained quite under the radar is how several African leaders have received military training in India. Take a look:
01
Muhammadu Buhari - Nigeria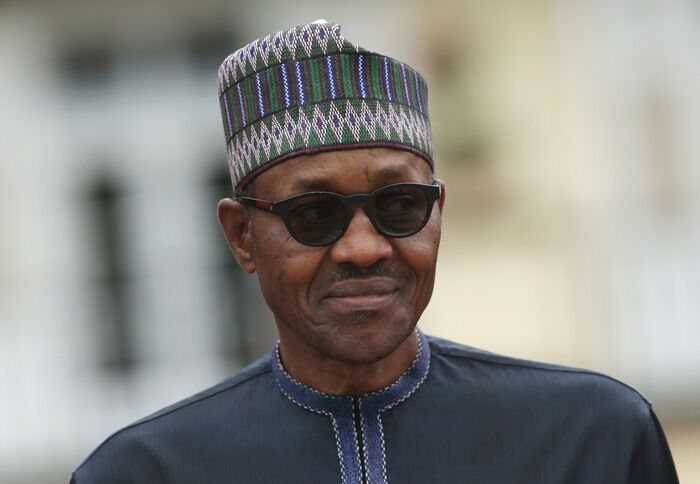 Buhari is a fascinating man. Back in 1983, as an Army Major General, he was allegedly involved in a military coup that led to the ouster of democratically elected President Shehu Shagari. Buhari then became Nigeria's head of state and and today he is a democratically elected president.
After unsuccessfully running for presidentship in 2003, 2007 and 2011, he managed to win this year, defeating the incumbent, Goodluck Jonathan, a first for Nigeria. His campaign centred round the plank that he was now a reformed man. Buhari was sworn in as president on 29 May.
In his first innings, Buhari institutionalised some of the most horrifying laws such as War Against Indiscipline (WAI), which allowed the government to punish civil servants who were late for work with 'frog jumps' and imprison students caught cheating for 21 years.
He also started Protection Against False Accusations Decree, which curbed press freedom by preventing them from 'ridiculing' or 'disreputing' the government. The punishment was a fine of 10,000 naira and a jail sentence of up to two years.
Buhari attended the Defence Services Staff College in Wellington Cantonment, Tamil Nadu in 1973. The institution trains not just officers of the Indian Armed Forces but also officers from foreign countries for command and staff appointments.
He was well embedded in the Nigerian military framework by then, after having been made Brigade Major/Commandant, Thirty-first Infantry Brigade (1970-1971) and Assistant Adjutant-General, First Infantry Division Headquarters (1971-1972).
In August 1985, Buhari, then a Major General, was himself overthrown in a coup led by General Ibrahim Babangida, our next India trainee.
02
Ibrahim Babangida: Nigeria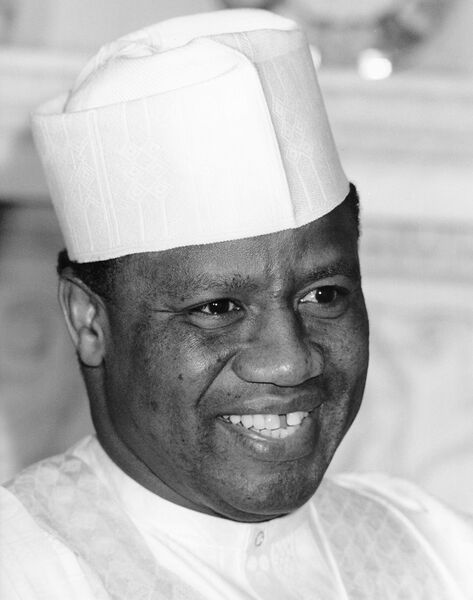 Babangida, a contemporary of Buhari, can be called an expert in military coup. He led the Army during Buhari's rule.
An alleged key player in most coups in the country (1966, 1976, 1983, 1985 and later 1990), Babangida came to power with a bloodless coup that was carefully crafted right under Buhari's nose. But that was arguably the only bloodless battle for Babangida.
Apart from botched attempts to bring about civilian rule, which resulted in the killing of many in Nigeria, Babangida is one of three held accountable for the murder of magazine editor Dele Giwa via a letter bomb. Giwa was critical of the military dictator's rule.
Babangida has been accused of severe human rights violations and his rule is one of the primary reasons why later in 1999 the then President Olusegun Obasanjo established the Human Rights Violation Investigation Commission to investigate rights abuses during the history of military power in the state.
Babangida's tryst with India can be traced back to 1963 right after he became 2nd Lieutanant as a regular combatant officer in the Nigerian Army. He attended Indian Military Academy (IMA) in Dehradun that year and received the personal army number N/438 from the institution. He was one of the first Nigerian Military Training College graduated to have made it to the IMA.
03
Olusegun Obasanjo: Nigeria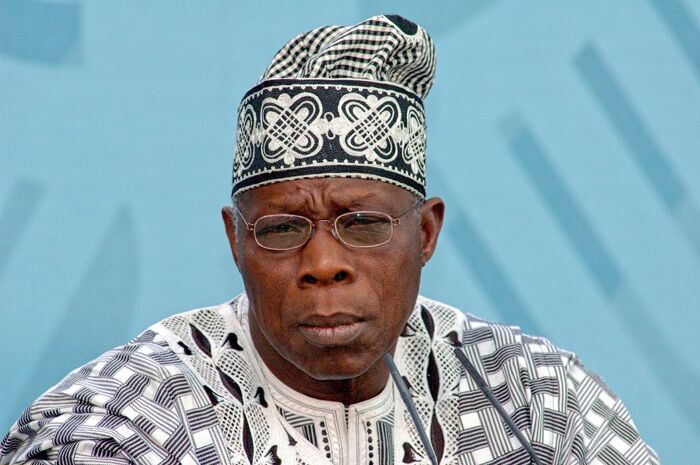 A nobleman with titles of a chieftain, Obasanjo, too, served as a Nigerian Army general and President of Nigeria from 1999 to 2007. He also served as the military head of state from 1976 to 1979.
While Obasanjo's efforts to a establish a human rights commission have been documented, he is also accused of political repression. In one instance, one thousand armed military personnel reportedly stormed the residence of political activist and first cousin to Woke Soyinka Fela Kuti.
Kuti's family was allegedly raped and beaten and his feminist and women's rights' activist mother Funmilayo Ransome Kuti was thrown out of a window of the house. She succumbed to her injuries. As a mark of protest against Obasanjo's military rule, her coffin was carried to the barracks.
Not only did Obasanjo train at the Defence Services Staff College in Wellington like Buhari, but he also attended the Indian Army School of Engineering.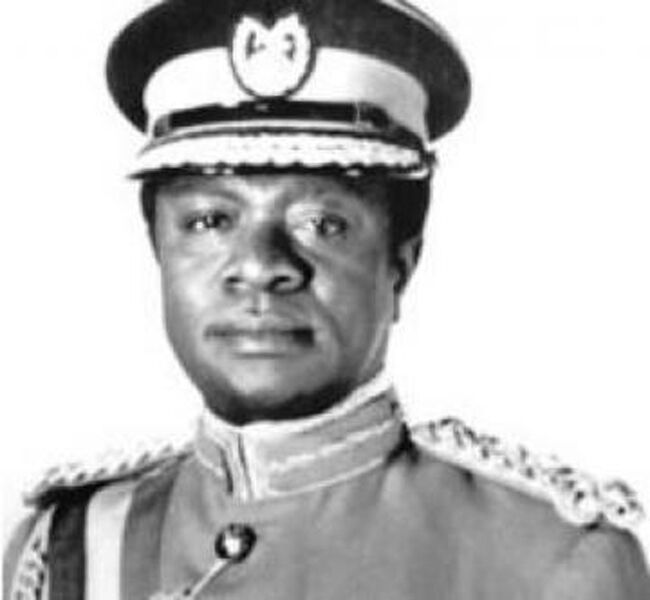 Akuffo's military rule in Ghana was short lived. He assumed power with a military coup in 1978, which overthrew the unpopular General Acheampong. As head of state and chairman of the ruling Supreme Military Council (SMC11) in Ghana, Akuffo initiated the process to return the country to civilian rule by instituting a new Constitution Drafting Committee.
He lifted a pre-established ban on politics in the country, but chose to ban 105 prominent politicians like JH Mensah, Victor Owusu Imoro Egala, and Kofi Agheli Gbedemah.
However, SMC11 was soon overthrown in 1979 as a junior uprising in the military ranks led by Flight Lieutenant Jerry John Rawlings and the Armed Forces Revolutionary Council took over. Ironically, Akuffo was executed alongside Acheampong, who he had previously overthrown, and other senior military staff on 26 June, 1979 by a firing squad at Teshie military range.
A couple of years before he came to power, in 1973, Akuffo attended National Defence College in New Delhi. Only a few hand-picked defence officers of the rank of Brigadier (one-star General) from friendly foreign countries get to attend this college.