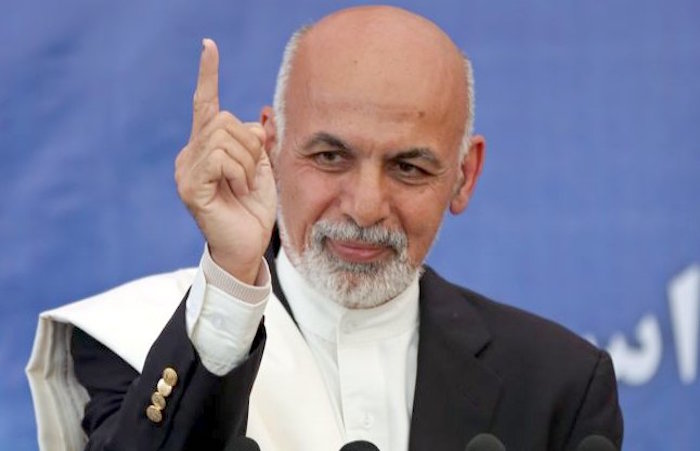 First meeting between the Afghan government and Taliban to take place in the first week of March
Pakistan will host the meeting in Islamabad
Afghan President Ashraf Ghani has urged all insurgent groups to join early direct talks
In a first since the US occupation of Afghanistan in 2001, the country's National Unity Government (NUG) will officially take a seat across the table with the rival forces of Taliban, to work on a resolution to end violence in the country.
The dates for the very first peace talks between the Afghan government and Taliban were finalised on Tuesday, at the fourth Quadrilateral Coordination Group (QCG) meeting held in Kabul. The first meeting between the Afghan government and Taliban groups and Hezbi Islami Hekmatyar will be held in the first week of March and be hosted in Pakistan, an official press release by the Afghan Ministry of Foreign Affairs stated.
The QCG, comprising representatives of Afghanistan, Pakistan, China, and the US, had been meeting to help pave a path towards the Afghan peace process with the Taliban. However, the Taliban had not yet been a part of these meetings.
Pakistan had earlier stated that they would put together a list of insurgents who will participate in the eventual peace talks. "This is a Joint Counter-Terrorism Platform and we will all bring to the table the information we have on insurgent forces within Afghanistan. We will engage only with those who are reconcilable," a spokesperson for the Afghan government had told Catch News.
Afghan President Ashraf Ghani, however, urged other insurgent groups to join the direct talks with his government, today's press release noted. "The QCG member states invite all Taliban and other groups to participate through their authorised representatives in the first round of direct peace talks with the Afghan government expected to take place by the first week of March 2016," it added.
Since 3rd meeting of #QCG in Islamabad, all sides encouraged Taliban & other groups 2 participate in peace talks with the afghan government

- Javid Faisal (@Javidfaisal) February 23, 2016
Fatwas against violence
Representatives of Afghanistan and Pakistan also agreed to constitute a bilateral joint working group of religious leaders from both countries to aid the peace process. This committee will work on issuing fatwas (a religious edict) against the ongoing violence.
This will help counter statements by religious leaders attempting to legitimise war in both nations.
(Edited by Aishwarya Yerra)