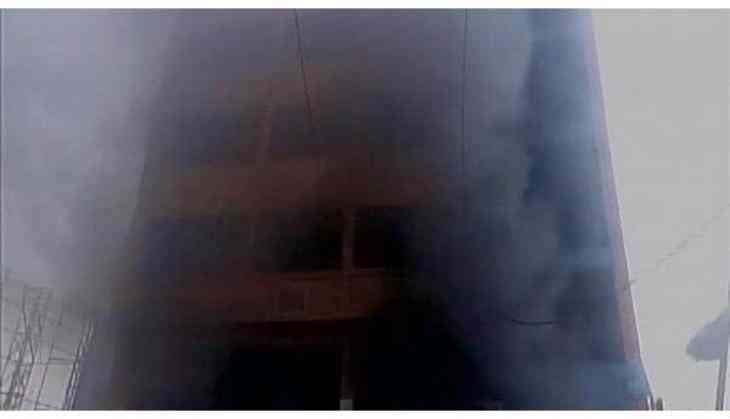 As many as 10 shops were reduced to ashes in a major fire in Pakistan's Kohat shoe market.
The fire started after a short-circuit occurred in one of the shops in Al-Falah market, located at Kohat Cantt in Khyber Pakhtunkhwa province of Pakistan. Soon, the blaze spread to other shops.
Following the fire, all routes to the market were sealed.
Fire tenders were rushed to the spot and attempts to extinguish the blaze is under way.
No one was injured in the blaze.
-ANI