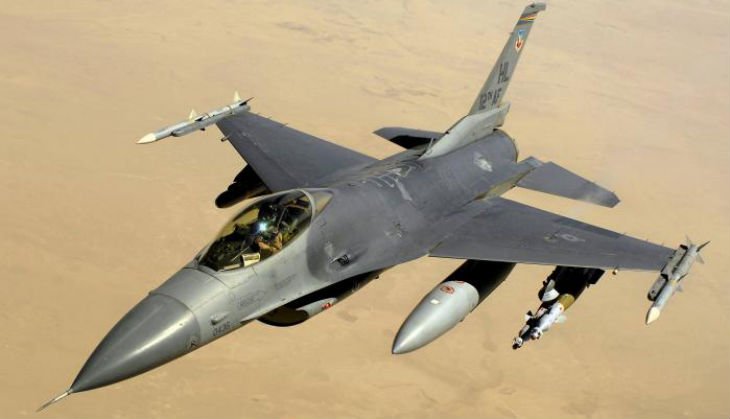 A day after Congress suspended US funding for the F-16s deal with Pakistan, the State Department on 30 April acknowledged that Islamabad needs the aircrafts for its anti-terrorism activities.
"We believe the F-16s are the right platform to support Pakistan's counter-terrorism efforts, and have been a part of the successful pushback, if you will, or in past operations against some of the militant groups that are active in Pakistan," US department deputy spokesman Mark Toner said in a press briefing.
Toner said Washington recognises Pakistan's efforts to fight against the terror groups that threaten all Pakistanis.
"And we do believe, frankly, that Pakistan's relations with its neighbors and with the region - frankly, there's been some ups and downs, but we believe it's trending towards greater dialogue to resolve differences. We want to see that continue. And in all types of these arms transfers, we do take into account regional security and a range of other factors," he added.
Toner also insisted that US security assistance does contribute to a more stable and secure Pakistan and region.
Meanwhile, another State Department official informed Dawn that senior US lawmakers have refused to provide foreign military financing (FMF) for the eight F-16s which Pakistan plans to buy unless some specific actions are taken by Islamabad.
Though the State Department did not explain the move, it reported that key members of the House Foreign Affairs Committee during the congressional hearing on Wednesday urged Pakistan to launch military operations against the Haqqani network if funds are needed.
Toner, however, refused to say what had caused them to stop the subsidy.
Without US assistance, Islamabad will reportedly have to pay almost $700 million for the aircraft; two-and-a-half times the subsidised cost of $270 million.
One being asked who would be paying for the aircrafts now, the US or the Pakistani Government, Toner replied, "I'd refer you to the White House because they probably have the latest on that."
Meanwhile, Tariq Fatemi, the Special Assistant to Prime Minister on Foreign Affairs, said that the Pakistan Embassy in Washington was in touch with key US lawmakers on the issue and was 'hopeful' that FMF funding for the aircraft would be received.
-ANI