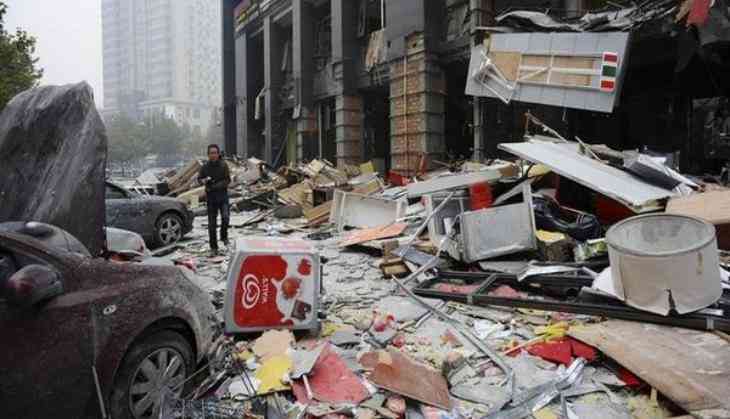 Explosions in China restaurant kill two, injure 55
At least two people were killed and 55 others injured in explosions at a restaurant in eastern China on Friday morning.
Citing online reports, the South China Morning Post reported that the blasts occurred at about 8:35 AM at the building in Hangzhou in the Zhejiang province.
The police believe the explosions were caused by gas cylinders in the restaurant, however, an investigation is still underway.
The intensity of the blast was such that windows were blown out and the street was littered with debris. Nearby cars, taxis and buses were also badly damaged. More than 20 passengers in one bus suffered minor injuries.
"The blasts happened twice. The explosions even shattered windows in shops nearby," one witness commented online.
-ANI