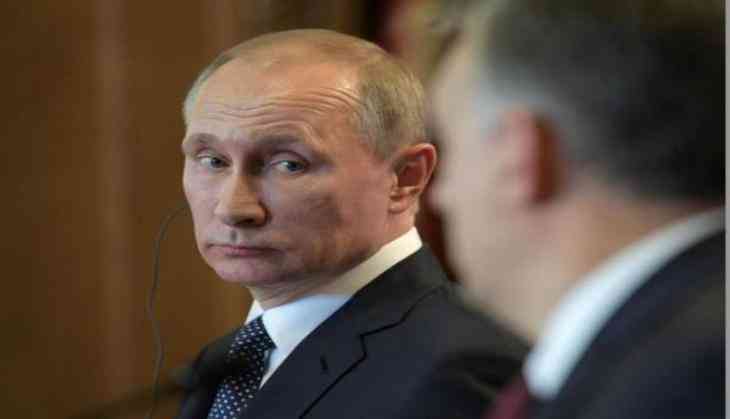 Responding to President Donald Trump's decision to pull the US out of the Paris climate agreement, the European Union is considering taking economic measures that could include halting trade talks, forging closer ties with Russia, and imposing heavy carbon taxes on US exports.
The European Union has pledged to bypass Trump administration to work with U.S. business leaders and state governors to implement the historic accord's commitments .
Russia on 3 June reported that former EU Parliament President Martin Schulz has pledged to respond to Donald Trump's pullout by refusing to engage in transatlantic trade talks.
"If the US drops out of the climate agreement... for European trade policy, this means that American production sites don't need to abide by the climate goals," Germany's center-left chancellor candidate said on 1 June, speaking at the WDR Europa Forum in Berlin.
"That is a competitive distortion against which we can only protect ourselves by saying: Whoever wants to have access to our market - and the European market is the biggest market in the world - needs to respect the European standards," he added
British Prime Minister Theresa May faced criticism for not signing up a joint declaration by Germany, France and Italy in opposition to the US move.
Donald Tusk, the president of the European council, described Trump's withdrawal from the Paris pact as a big mistake and said the fight against climate change would continue with or without the US.
"Strong transatlantic ties are far more important and far more durable than the latest unfortunate decisions of the new administration," Tusk said.
Italy, France and Germany have issued a collective statement dismissing US President Donald Trump's suggestion of revising the global pact, hours after the latter decided to 'get out' from the Paris climate accord.
"We deem the momentum generated in Paris in December 2015 irreversible and we firmly believe that the Paris Agreement cannot be renegotiated since it is a vital instrument for our planet, societies and economies," the leaders of the three countries said in a rare joint statement.
At his White House withdrawal announcement, Trump complained that the global agreement, signed by 197 countries during the previous Obama administration, was "unfair" to American workers that imposed "draconian" restrictions on the US sovereignty and domestic economic activities.
Italian Prime minister Paolo Gentiloni, German Chancellor Angela Merkel and French President Emmanuel Macron reaffirmed their strongest commitment to swiftly implement the Paris accord and urged all the other partner countries "to spead up their action to combat climate change."
"We are convinced that the implementation of the Paris Agreement offers substantial economic opportunities for prosperity and growth in our countries and on a global scale," the three leaders said.
-ANI