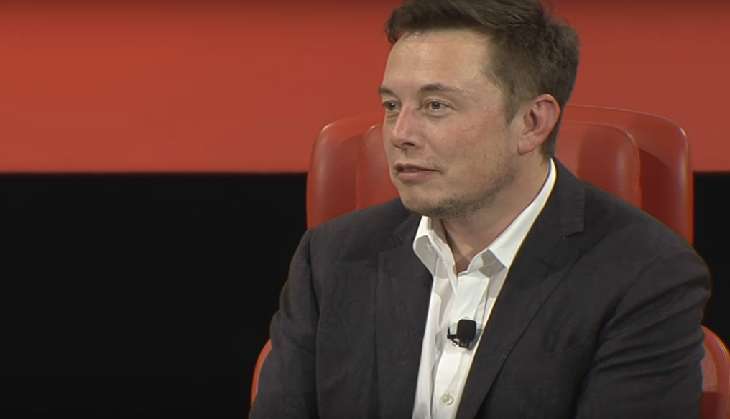 Founder of Tesla and SpaceX, Elon Musk made some very interesting predictions about the future, while speaking at Recode's Code Conference on 1 June. Other than talking about his famous fixation with artificial intelligence, he also shed light about how human race, and basically all of what we perceive to be as base reality, could essentially be a simulation.
He also jokingly revealed that he spends so much time talking about the possibility of life on earth being a mere simulation, that it has been banned from hot tub conversations.
From colonising Mars, his vision for a direct democracy on the Red Planet, and driverless cars becoming a reality in the near future, here are some of the most intriguing statements Elon Musk made at the Code Conference, 2016:
1. Mankind would have reached the Red Planet by the year 2025
He even has plans for governance chalked out in his head, talking about his belief of how direct democracy would be the way to go about things. "I think that's better because the potential for corruption is substantially diminished in a direct versus representative democracy," he says. "If things go according to plan, we should be able to launch people probably in 2024 with arrival in 2025," Musk added.
2. Human beings are basically cyborgs
Talking about our dependance on computers to perform everyday tasks, and our social media personalities, he said "We're already a cyborg. You have basically superpowers with your computer and your phone and the applications that are there. You have more power than the president of the United States had 20 years ago."
And of course, he talked about the impending scenario where artificial intelligence would pose a threat to humanity. He also talked about Neutral Lace to combat this, a prototype for which was released last year, according to Gizmodo. The Neutral Lace is a mesh that fits on your brain to give it digital computing capabilities.
3. Life on earth could be a simulation
Elon Musk has said that there is one in a billion chance that what we perceive as real life actually is real. Real life as we know it could well be a simulation, one that is controlled by an advanced civilisation, says Musk. He breaks it down with the following argument:
"Forty years ago, we had pong," he said. "Now forty years later, we have photorealistic, 3-D simulations with millions of people playing simultaneously and it's getting better every year. If you assume any rate of improvement at all, then the games will become indistinguishable from reality."
If Elon Musk is to be believed, we could all be living a Truman Burbanks-like existence.
Let Elon Musk break it all down for you in this video: