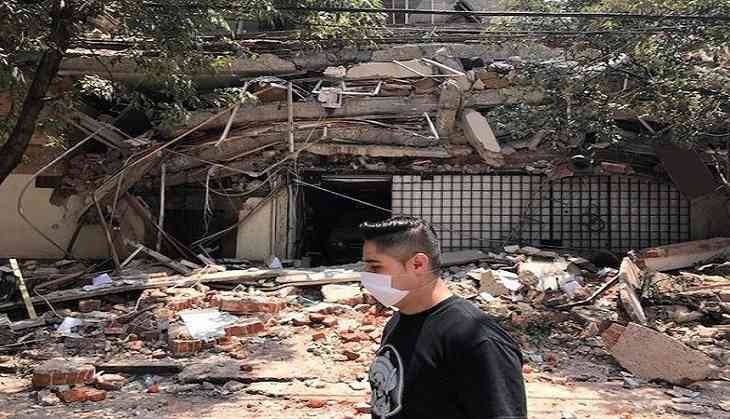 Earthquake of magnitude 7.1 on Richter scale hit the central Mexican state of Puebla, causing serious damage to buildings in the region. According to news agency, AFP, the government has confirmed that the toll of the people who have died in the earthquake has reached to 224.
Citing the US Geological Survey, CNN reported that the epicentre of the of the quake was 4.5 kilometers east-northeast of San Juan Raboso and 55 km southwest of the city of Puebla.
According to the reports, the quake was felt in the center of Mexico City, which is only about 121 km from the epicenter.
The earthquake struck at a depth of about 33 miles (51 km).
Several buildings in Mexico City have got severely damaged.
More than 200 people have reportedly been killed after a powerful earthquake of magnitude 7.1 on Richter scale struck Mexico on Tuesday, causing serious damage to lives and property in the region.
However, the death toll is expected to rise as rescuers are still digging out people trapped beneath mounds of rubble.
-With ANI inputs