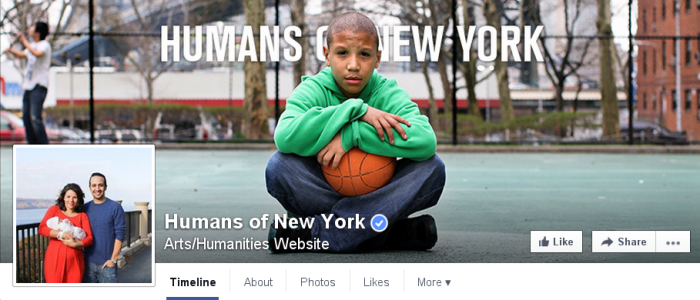 Photojournalist Brandon Stanton, curator of Humans of New York, is well-known for his photo-blog that combines pictures with personal narratives.
On Monday, the subject of Stanton's blog was none other than but the hate-spewing Republican presidential front-runner Donald Trump.
In an open letter, posted on the Humans of New York Facebook page on his personal Twitter account, Stanton has condemned Trump and explained how the candidate's statements convinced him it was necessary to share his opinion on the 2016 election.
Here's what he wrote:
"I try my hardest not to be political. I thought, maybe the timing is not right. But I realize now that there is no correct time to oppose violence and prejudice. The time is always now. Because along with millions of Americans, I've come to realise that opposing you is no longer a political decision. It is a moral one."
Stanton further went on to criticise Donald Trump's vindictive take on immigrants, refugees and Muslims and also accused the candidate of inciting violence at his rallies.
"I am a journalist, Donald Trump. And over the last two years I have conducted extensive interviews with hundreds of Muslims, chosen at random, on the streets of Iran, Iraq, and Pakistan. I've also interviewed hundreds of Syrian and Iraqi refugees across seven different countries. And I can confirm - the hateful one is you," he further said.
Interestingly, Democratic frontrunner Hillary Clinton is among the million people who have liked the post so far.
Read the full post here: