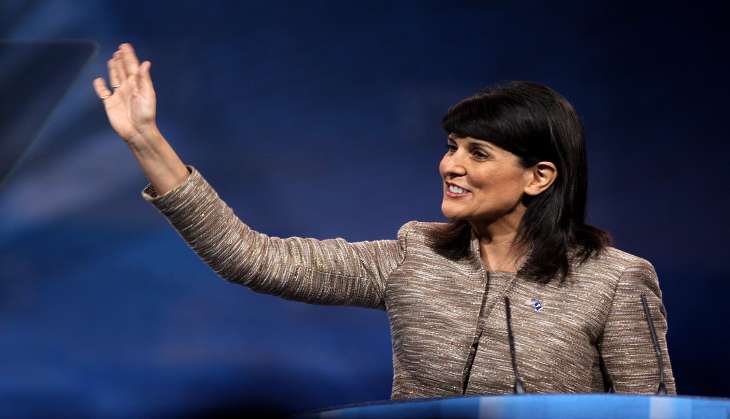 US President-elect Donald Trump has picked Indian-origin South Carolina Governor Nikki Haley as US ambassador to the United Nations in the upcoming administration.
Trump has also nominated billionaire fund-raiser Betsy DeVos as education secretary. 44-year-old daughter of Indian immigrants, Haley is first woman tapped by Trump for a top-level administration post during his transition to the White House.
Nikki Haley's elevation as top US diplomat at the UN shows her steep political rise that began six years ago when the daughter of Indian immigrants was elected as South Carolina's first woman and minority governor.
She would also be the first ever Indian-American Cabinet rank official in any administration. The Cabinet position would require confirmation by the Senate.
Born Nimrata "Nikki" Randhawa, Haley brings both racial and gender diversity to Trump's appointments, which so far have uniformly consisted of white males.
She has already carved out a legacy for herself, serving as the first minority and female governor of South Carolina, a deeply conservative state with a long history of racial strife.
Haley, who is in her second and final term as governor, was elected in 2010, riding the wave of the Republican Tea Party with the support of Alaska Governor Sarah Palin. Her re-election win in 2014 also marked the largest margin of victory for a South Carolina gubernatorial candidate in 24 years.
Haley was critical of Trump during the primary campaign and had backed Senator Marco Rubio in the Republican primary. However, before the general elections, she switched her position, saying she would vote for Trump. She has worked on trade and labor issues as governor but brings little foreign policy experience, although she has travelled abroad eight times since taking office.
--With PTI inputs