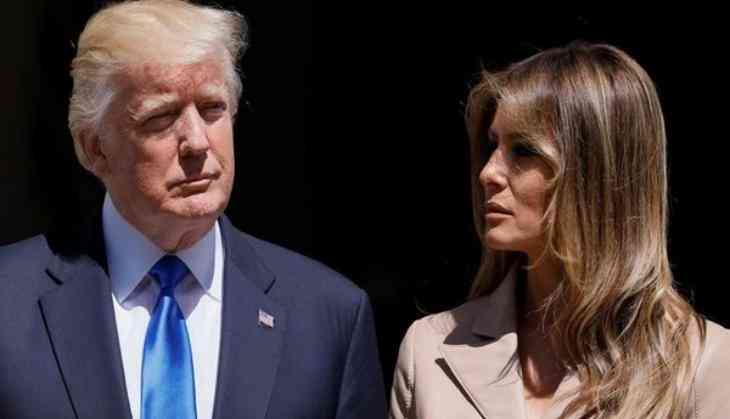 It seems as if United state president Donald Trump does not like limelight getting away from him. From the moment Trump had won US presidential election, he had given tremendous opportunities to people on micro-blogging site to talk about him.
From his 'drunken Covfefe' tweet to his awkward handshake with the first lady of United State and his wife, Melania Trump, the president has kept everyone busy and talking on social media. Now in a new goof-up, the US President while talking to the responders to the Hurricane Irma rescue work in Florida, thanked the rescue team and although his wife Melania Trump was standing next to him he said, "Melania really wanted to be with us."
While talking to the responders Trump expressed his thoughts and said, "I just want to thank everybody, the first responders, on behalf of myself, our vice-President. Melania really wanted to be with us, it's really touched her heart."
President was accompanied by first lady and Vice-President, yes that's right, the first lady of US was standing right next to Donald Trump but it seems she was invisible to him.