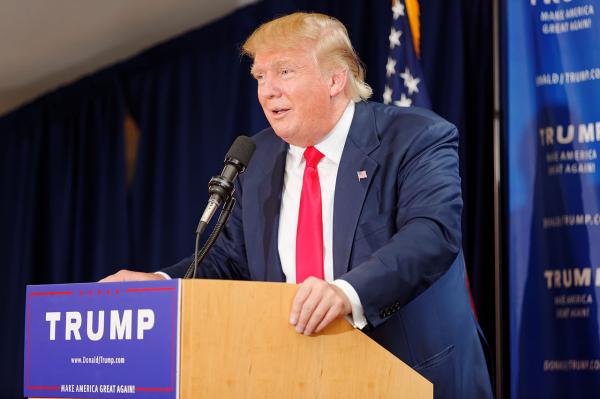 Republican US presidential hopeful Donald Trump has asked Entertainment giant Walt Disney to hire back every employee they replaced with low-wage H-1B workers, including Indians, and vowed to take action against firms that replace American workers if elected to the top job.
Disney in June had laid off about 250 employees and replaced them with Indians holding H1-B visas . "I am calling today on Disney to hire back every one of the workers they replaced...," Trump said.
If elected, Trump said he would take action against companies that replace American workers.
"If I am President, I will not issue any H-1B visas to companies that replace American workers and my Department of Justice will pursue action against them," Trump said as he slammed his rival Marco Rubio for his support of a visa programme that brings highly skilled foreign workers into the US to perform in-demand tech jobs.
"I am calling on Rubio to immediately rescind his sponsorship of the [H-1B] bill and apologise to every Floridian for endorsing it," Trump said in an interview with Breitbart.com. Trump repeatedly hammered Rubio throughout the interview, saying things like, "Lobbyists write the rules to benefit the rich and powerful.
They buy off Senators like Sen Marco Rubio to help them get rich at the expense of working Americans by using H-1B visas so called 'high tech' visas to replace American workers in all sorts of solid middle class jobs."
Rubio's office in a statement said, "Senator Rubio believes that part of fixing our broken immigration system entails modernising our legal immigration system to better meet the needs of a 21st century economy.
"He has concerns about the potential for abuses in the H1-B program. It is designed to protect, not displace, American workers and is supposed to help our economy fill legitimate skill gaps that arise. "Senator Rubio believes any abuses in the program should be addressed, and he supports reforms that would make the system stronger and less subject to abuse without unduly burdening American businesses that work within it in good faith," he said.
-PTI