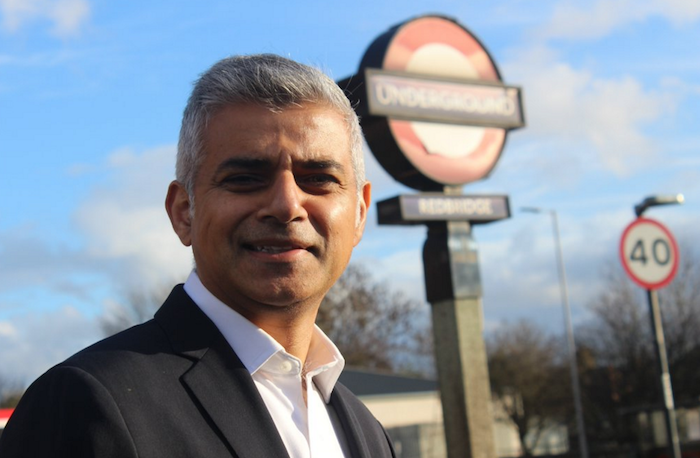 As London city prepares to elect a new mayor, the Labour Party's candidate Sadiq Khan is making headlines for his alleged involvement with extremist elements in the United Kingdom.
A report by Evening Standard says, Khan's former brother-in-law, Makbool Javaid, had allegedly appeared alongside extremist preachers Omar Bakri at an event in Trafalgar Square, in 1997 and '98.
The group - Al-Muhajiroun - banned since 2005, listed Javaid as a spokesperson. A video that recently resurfaced online shows Javaid calling for a "full-scale war of jihad" against Britain and the US as well as reestablishment of an Islamic state, Evening Standard reported.
As of today, Javaid regrets his associations with the group and Khan claims that he has not had any contact with his former brother-in-law for over a decade now.
However, controversies related to extremism do not end with this for Khan whose family immigrated from Pakistan.
Another report in Daily Mail revealed that Sadiq Khan had represented Louis Farrakhan - leader of the group Nation of Islam - in 2001. Khan, who has had a long career as a human rights lawyer, has himself admitted to representing "unsavoury individuals" during his legal vocation.
"I have never hidden the fact that I was a human rights lawyer. Unfortunately, that means that I had to speak on behalf of some unsavoury individuals. Some of their views made me feel deeply uncomfortable, but it was my job," he told Jewish News.
"Even the worst people deserve a legal defence," reasoned the left-leaning Mayor hopeful.
Khan has reiterated his stand against extremism. He has, in fact, gone to lengths to bring in the Jewish voters by taking a strong stand against anti-Semitism.
Many of Khan's supporters have tagged these reports as Islamaphobic and racist. This story indeed comes at a time when the UK is being tested for its growing crimes against Muslims and minorities.
In a few weeks, Khan, a member of parliament from Tooting, will be pitted against Conservative Party leader Zac Goldsmith for a fight to the keys of the metropolitan city. If he wins, he will succeed the current mayor, Boris Johnson.
(Edited by Aishwarya Yerra)