Mohd Fahad
| Updated on: 19 February 2018, 11:17 IST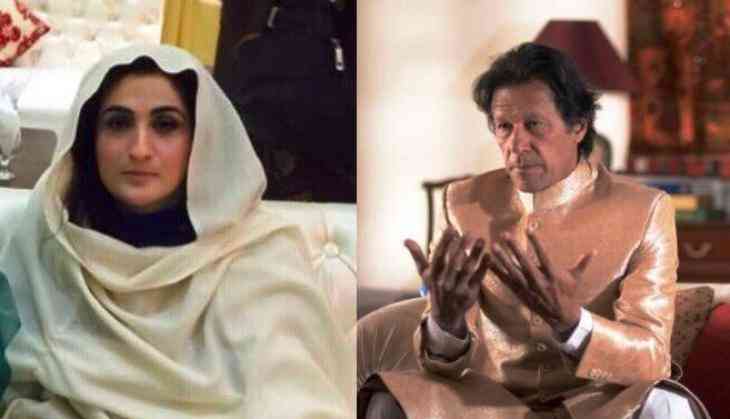 The tweet from Pakistan Tehreek-e-Insaf (PTI) ended speculations about its chief Imran Khan's marriage. The pictures released by the party show Khan's nikah ceremony to his spritual guide Bushra Maneka.
The cricketer-turned-politician, married Bushra Bibi (also known as Pinki Pir) in a simple ceremony held in Lahore, PTI spokesman Fawad Chaudhry stated in a tweet.
Although photos have come now, but many are speculating the actual timing of the marriage. One tweet stated how everybody is wearing sweaters and jackets in the picture and that the actual wedding happened on January 1 this year. It is a know fact that Khan was under pressure from the party to reveal details of his marriage.
Imran Khan married on 1st January 2018 with Bushra Maneka in Lahore. Mufti Saeed/Zulfi Bukhari and Awan Chaudhary were the marriage witnesses, revealed @UmarCheema1 exclusively on 6 January 2018, pics released today https://t.co/GaFjueoNem pic.twitter.com/WbAtTD86Gk

— Murtaza Ali Shah (@MurtazaGeoNews) February 18, 2018
Reports of Khan's marriage had been doing the rounds since January. Last month, he made headlines after asking his supporters in a tweet to pray he finds "personal happiness which, except for a few years, I have been deprived of", following still unverified claims he had married his spiritual advisor.
Congratulation to Chairman @ImranKhanPTI on his marriage, we wish a happy and prosperous life ahead to Imran Khan and his wife 🙂

Regards
PTI Social Media pic.twitter.com/nx7RndIwUJ

— PTI KP (Official) (@PTIKPOfficial) February 18, 2018
Imran Khan has previously referred to Watto, a mother of five, as his "spiritual adviser" and someone whose guidance he valued.
The PTI leader has sought to shed the playboy reputation of his younger years and has built a large political following in the northern parts of Pakistan, especially with the conservative Pashtun population.
Over the past year he has also seen his political stock rise following the ouster of Prime Minister Nawaz Sharif through judicial proceedings that Khan had championed.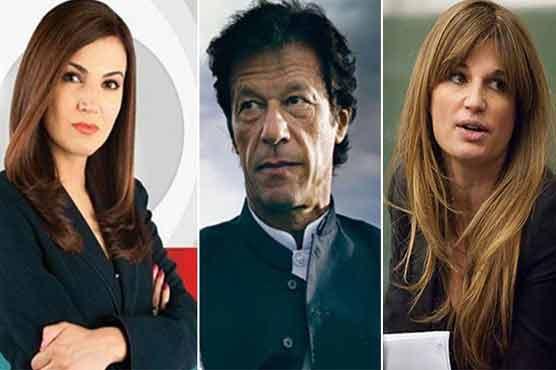 Khan had first tied the knot with Jemima Goldsmith in 1995 that ended in divorce after nine years in 2004. His second marriage was with Reham Khan, then a TV anchor, which lasted barely 10 months.
Bushra Maneka, who is in her 40s, is from the Wattoo clan, of which the Manekas are a sub-clan. She was married to Khawar Farid Maneka, a senior customs official in Islamabad, the Dawn newspaper reported.
Pressure to disclose third marriage
A source in the party said Imran was under immense pressure from the PTI to disclose his third marriage after a humiliating defeat in Punjab's Lodhran district last week.
"The PTI leadership was of the view that strong rumours about his third marriage had played a role in the defeat of the party's strong man Jahangir Tareen's son at the hands of a candidate of ruling PML-N," he said.
"Khan was advised to disclose his marriage as early as possible because the general elections are not far away and the PTI may suffer more politically if this news was broken just before the polls," he said.
Maneka is in her late 40s and has five children from her first marriage. She is a resident of Pakpatan district, some 250 km from Lahore, which is known for the shrine of Baba Farid Ganj Shakar.
According to a source, Imran had started visiting her over a year ago to seek spiritual advice.
"He got closer to her when some of the political predictions she made about his party came true. Later, both developed some 'intimacy' and finally Bushra took divorce from her husband and contracted marriage with Imran early last month," the source said.
Last month, Imran had admitted that he had proposed marriage to Maneka.